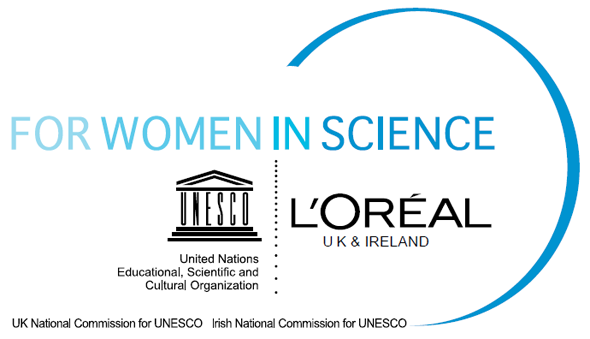 There has been a lot of discussion to support more students to study STEM subjects in the UK and Ireland, as a special efforts to support long term economic growth. It is the same with many other countries around the world.
However, how to support women to play a more active role in STEM subjects never seems to be easy.
I used to sit on the Education Committee of the UK National Commission For UNESCO. I recently come across this prestigous international fellowship to women in science. I thought I should do a short blog about it so that people who are interested in it could find out more.
Hope you will find it useful.
Best regards,
Dr. Christina Yan Zhang
2014 L'Oréal-UNESCO UK and Ireland Fellowships For Women In Science
1.      Introduction
The L'Oréal-UNESCO UK and Ireland Fellowships For Women In Science are awards offered by a partnership between L'Oréal UK & Ireland, the UK National Commission for UNESCO and the Irish National Commission for UNESCO, with the support of the Royal Society, to promote, enhance and encourage the contribution of women pursuing their research careers in the UK or Ireland in the fields of the life and physical sciences.
The National Fellowships are offered under the umbrella of the L'Oréal-UNESCO For Women In Science Programme, which has promoted women in scientific research on a global scale since 1998.
Four Fellowships will be awarded in 2014 to outstanding women scientists in the early stages of their career to enable and/or facilitate promising scientific research. The Fellowships are tenable at any UK or Irish university or research institute to support a 12-month period of postdoctoral research in any area of the life or physical sciences.
The value of each fellowship is £15,000 (equivalent € for candidates in Ireland). The Fellowships are designed to provide flexible support. The prize money can be spent in innovative ways to enable women scientists to pursue and continue their research careers – such as buying equipment, paying for childcare or funding travel costs to an overseas conference.
2.  Who is Eligible?
Candidates must be female postdoctoral level researchers who have already been awarded their research doctorate in the fields of life or physical science.
Candidates must have no more than 10 years' active full-time equivalent postdoctoral experience (discounting career breaks, but including teaching experience and/or time spent in industry).
Candidates must not currently hold a permanent academic post, or have ever held a permanent academic post in the past, or have received, before the start date of the award, the promise of a permanent academic post.
Candidates must be undertaking research in the life or physical sciences. Computer science, engineering, mathematics, psychology, science education and social sciences are not eligible for this Fellowship.
Candidates must be conducting their research at a UK or Irish university or research institute.
Candidates must be a citizen of the European Economic Area (EEA), or a Swiss citizen, or have permanent residence status in the UK or Ireland; and must be residing in the UK or Ireland at the time of application.
Applications are welcomed from candidates who wish to establish/re-establish themselves after a career break or other period of absence from active research or where the candidate is establishing a research career as a mature entrant or after experience in other fields.
3.     Application and Deadline
We can only accept applications made online. You will need to visit www.womeninscience.co.uk to create an account and complete an application.
Closing date: 14th March 2014 at midnight (BST)
4. Criteria are as follows:
1) Intellectual merit of candidate
· Academic records
· Ability to interpret and communicate research findings
· Evidence of originality, initiative and productivity
· Strong recommendation in reference letters (two requested)
2) Clearly articulated research proposal
· The relevance of the research and its impact
· The originality of the research proposal
· The proposal should be presented in a clear and compelling way
3) How the fellowship will enhance the candidate's career and/or assist with a successful return to scientific research
· Whether the candidate has made a convincing case for the difference that this fellowship will make to her.
5.  Key Dates
· Applications website will be open from the 1st February – 14th March 2014 (Midnight)
· Reader assessment of applications takes place between 28th March – 8th May 2014
· Jury assessment of applications takes place between 9th May – 29th May 2014
· Shortlisted candidates will be contacted by phone and by email on Friday 30th May 2014
· Assessment day and awards ceremony takes place on Thursday 19th June 2014
2014 L'Oréal-UNESCO UK and Ireland Fellowships For Women In Science Application Terms & Conditions
6. Further Information
For further information, visit www.womeninscience.co.uk or email [email protected]