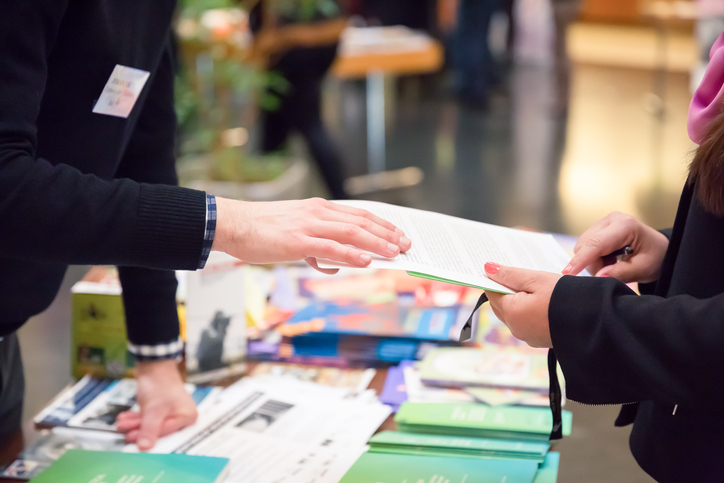 A student recruitment fair can be one of the most effective ways to attract students to your university, so it's vital that you use your time well.
A well-executed interaction at a recruitment event can leave a positive and lasting impression on a prospective student.
In the QS International Student Survey 2019, 48% of prospective students found meetings with admissions staff at fairs or information sessions to be influential in their decision-making journey, and so it's crucial that your university participates in these events.
But simply being at a recruitment event is not enough to ensure you are making the most of your time there.
If not properly considered, there are several factors that could cause huge disruptions to your plans, in turn negatively affecting the outcome of your presence at the event.
Practical details
It might not be the most exciting part of the planning process, but to avoid unnecessary stress it's a good idea to finalize your travel and accommodation details well ahead of your arrival.
If you're staying in the area overnight, look for accommodation that is relatively nearby and with reliable transport links to the venue. It's best not to assume you can rely on your car share service, such as Uber, as this may not be accessible in this location.
If you think you might need to do any work whilst you are there, it might be a good idea to check that the accommodation you are staying in has working, reliable Wi-Fi. This is particularly important if staying in an Airbnb, as having Wi-Fi might not be included.
Another handy tip is to download any mobile apps that might make your life a little easier whilst you're hosting a stand at a recruitment fair.
If they have one, the event's mobile app should give you all the details you need in one place, such as the right entrance on arrival, the structure for the day, where in the venue to buy food, and where the nearest toilets are.
For all your transport needs, an app such as Citymapper will help you plan your public transport journeys in most major cities.
Be over prepared
The more you prepare, the less reason there is for an unexpected situation to disrupt a seamless student recruitment fair.
If you're using any tech on the day, such as video screens or virtual reality tours, make sure that you have a backup of all content in case any technical issues arise.
The main reason for your presence at the fair is to speak to potential students about what your institution can do for them.
It should therefore go without saying that you and your team must be incredibly familiar with the information you will be offering on the day.
Prepare for any questions that prospective students might ask, particularly the more challenging ones that might be harder for you to answer on the spot.
Take into consideration any cultural differences that may exist, as these might affect the way you present your information to potential students in different regions.
An obvious example would be learning how people in the area greet or address one another. Not only does this show your staff are considerate, but it also demonstrates a certain degree of cultural sensitivity and tolerance.
It's also a good idea to be relatively knowledgeable about local news at the time of the event, so you avoid any mishaps that would make your staff look uninformed.
For more information, download our white paper: 6 Tips on Cultural Etiquette at Recruitment Events.
Utilizing your time effectively
In order to make the most of everyone's time at the fair, make sure you have assigned roles to each staff member on the stand, and that each person understands what their role will entail.
For example, if someone is tasked with overseeing the virtual reality tours, they must be able to identify the facilities that the students are being shown.
If your team are working in shifts, make sure each person knows when to take their breaks.
Another great way to utilize your time effectively is by arranging to speak to specific students ahead of the event so that you have interactions lined up that you can prepare for, without the need to spend time on initial introductions.
The QS Student Recruitment team understand the importance of this and provides pre-screening technology which ensures your team has a targeted number of leads that you can meet in person.
For more information on how you can make the most of your next student recruitment fair, please speak to the QS Student Recruitment team.