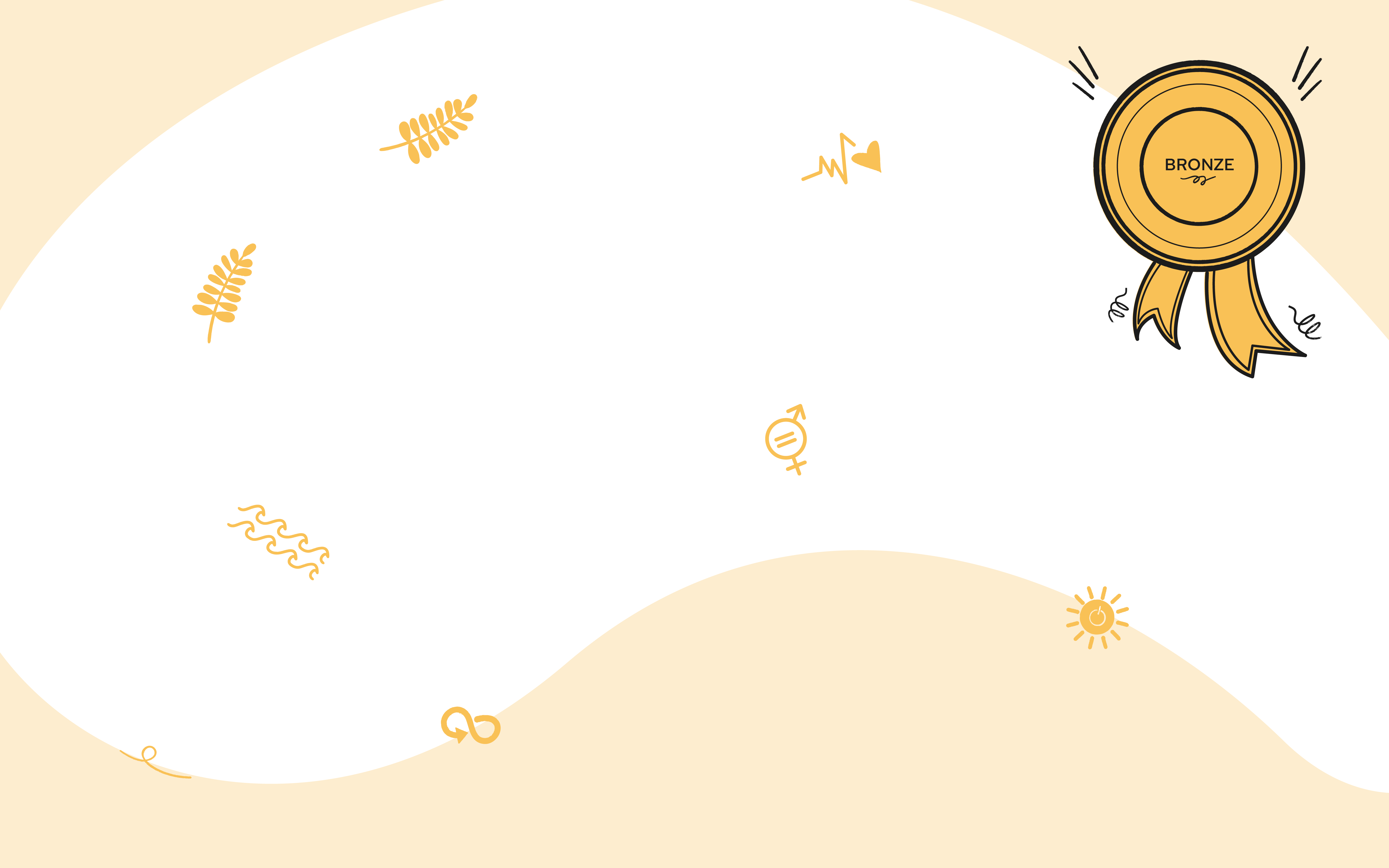 For the first blog in our three-part series, we spoke with the developers of the Sustainability Mindset Indicator about their work to motivate individuals to become more sustainable.  
The 17 sustainable development goals aim to address the world's most pressing development issues. 
From tackling poverty, hunger and the climate crisis to ensuring everyone on this planet has access to clean water and a quality education, these goals are described as the "blueprint to achieve a better and more sustainable future for all". 
Across the world, businesses, organisations and higher education institutions today are developing innovative ways to accelerate progress towards these goals.  
The 2021 QS Reimagine Education award in sustainability celebrated some of the most forward-thinking work to enhance institutional sustainability; presenting a bronze, silver and gold award in this category.  
We spoke to the bronze award winners and developers of the Sustainability Mindset Indicator, Dr. Rimanoczy and Dr Beate Klingenberg, on why they believe a more sustainable future starts with the individual. 
Congratulations on your bronze Reimagine Education award win for the 'Sustainability Mindset Indicator'. Could you tell us a little bit about what 'The Sustainability Mindset Indicator' is?  
The Sustainability Mindset Indicator (SMI) is a personal development tool; the first one to map and profile where an individual is on their journey towards a mindset for sustainability. After completing a 15-minute questionnaire, the individual receives a 32-page personalised report that educates them on how certain mindset aspects relate directly to our planet's and society's sustainability, and offers questions to ponder and suggestions to explore in order to further develop a sustainability mindset from the perspective of cognitive, behavioural and affective strengths.  
The SMI is designed for adults in educational or corporate training settings, and as such the instructor (educator, coach or trainer) also receives a report, that aggregates the group's responses to provide a picture of the development of the mindset aspects across the group. The Instructor Report thus highlights those aspects that could be developed further. This enables the instructor to tailor specific interventions to enable personal growth and development. For example, a group may show a high cognitive score on the consideration of 'long-term thinking', but a low behavioural and affective score. This means that the individuals are aware of the importance of long-term thinking, but are not converting it into actions or don't connect to it with their feelings. 
How does it feel to be recognised for your work on sustainability? 
This award has been a real inspiration! In 2018, Dr. Rimanoczy, academic and convener of the UN Principles for Responsible Management Education (PRME) Working Group on the Sustainability Mindset, submitted the Indicator to Reimagine Education as a project and was awarded Gold and Silver, in different categories. This unexpected recognition motivated her to fully commit to making the project a reality. Three years later, the SMI was completed and in pilot stage and when presenting it again, it received further and renewed recognition. We are committed to expanding its access to educators around the world, to find ways to subsidise educational institutions in developing countries, to translate it into other languages and, as we collect data, to conduct different research projects for continuous improvement. 
What are the Sustainable Mindset Principles and how do they help your audience/users to become more sustainable? 
The 12 Sustainability Mindset Principles are the scaffolding that allows us to tackle a complex matter like the mindset. They are based on the research of Dr. Rimanoczy on motivations of business leaders to shift their thinking and champion sustainability initiatives in their corporations. These pioneers laid the foundation upon which we are now intentionally developing the leaders to shape a better world. 
How do you see your project having a real-world impact on the sustainable development goals and are there specific SDGs goals that your project addresses? 
Several years ago, Dr. Rimanoczy created the Working Group on the Sustainability Mindset of PRME, Principles for Responsible Management Education; the academic arm of the United Nations Global Compact. The purpose was to support the implementation of the SDGs by developing the required mindset.  
Today, the Working Group has over 200 members, from 186 institutions in 55 countries; scholars and professors engaged in developing a mind shift with their students. We collectively impact the lives of over 25,000 students every year. A recently published book presents over 150 voices of students describing their mindset transformation. We cannot see the Sustainability Mindset by itself, but we see it in action!  
Beyond that, the Sustainability Mindset Principles (and the Indicator) specifically address the mindset that is obstructing the achievement or commitment to the SDGs. Goals are a great chart to follow – but we also need the appropriate mindset for it. That is the focus of our work and passion. 
What advice do you have for anyone who feels frustrated by a perception of inaction on addressing the sustainable development goals, in particular, the climate emergency?  
Observing the frustration of insufficient action is very important. It makes us aware of what more needs to be done, and faster. It also allows us to identify which are our personal areas of control and influence. In other words, given the insufficient action, what is something I can do? If I am an educator, I can teach, mentor, inspire. If I am a writer, I can communicate and prompt awareness. If I am good at social media, I can share with others what I am doing, or what others are doing, to create ripple effects. As an employee, I can identify or suggest more sustainable processes. As a leader, I can share a vision. As an activist, speak up. As a parent, talk with my kids. As a citizen, contact my local community leaders or representatives. There are lots of opportunities to shape the new direction. That is actually one of the mindset principles: becoming aware of what we can contribute as individuals. 
How important do you believe the higher education sector is (such as the institutions, research and students) to efforts to achieve the sustainable development goals and why do you think this is? 
Paramount! We may be biased, as educators ourselves, but we see firsthand the immense leverage power of education. Students are shaping their worldviews, they are developing their self-confidence, their critical thinking and exploring the horizons of what they can do, and those horizons move with their imagination and dreams! When you support and nurture their capabilities, get ready to be amazed by how they will surprise you with initiatives and ideas you never dreamt of.  
Educators have the opportunity to unleash creativity from the shapers of a better world. We don't know what is impossible until we try it. We recognise that, at times, educational institutions can stand in the way of teachers, students and researchers' initiatives because the institution itself may be restricted by its own set processes which help the institution run efficiently. This is necessary, yet it is also the opposite of change, transformation, experimentation, which involves risks. Perhaps we need to change the known term of 'trial and error' for 'trial and learning'. Focusing on learning rather than on teaching. The contents, the pedagogical approaches all have to radically change. Our educational institutions were designed with a society in mind that no longer exists. 
What do you hope the future holds for 'The Sustainability Mindset Indicator'? 
We love that question! The SMI is a personal development tool designed to accelerate change by expanding consciousness. It does so in the spirit of growth and expansion of the best we can be, individually, then with others and in the world. 
We have set a new vision: to change the mindset in one generation. We certainly are not going to do this alone (actually there are signals everywhere that the transformation is underway) but we will contribute to it, playing our part. And, by naming it, we can make it a goal to be shared and perhaps adopted intentionally by others. 
If you would like to learn more about innovation within higher education, you're invited to register for Reimagine Education 2022, an online event taking place on the 5-9th December.