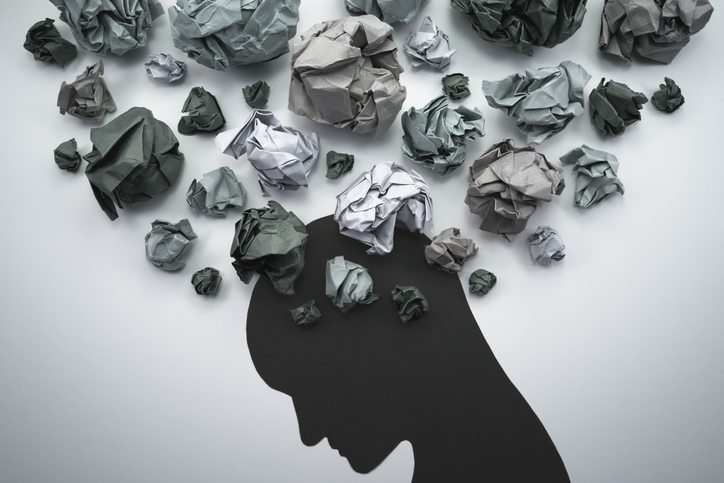 With mental health issues on the rise amongst young people, here are the steps your university can take to ensure students are receiving the support they need.
As the stigma surrounding mental health continues to dissipate, an increasing number of young people are acknowledging and sharing their own mental health experiences.
As a result, the demand for services to help manage these issues has increased; a fact that cannot be ignored by higher education institutions.
There are many reasons why mental health issues might be particularly prevalent amongst university students. Moving into an unfamiliar environment and having to deal with new work challenges and social situations are sure to exacerbate existing issues.
According to a report by YouGov, one in four university students are now suffering when it comes to their mental health, with depression (77%) and anxiety (74%) revealed to be the most common issues affecting the students polled.
Understandably, there is a lot of pressure placed on higher education institutions to keep their students safe, providing the right support and help for those suffering with their mental health.
However, it's not uncommon to see university mental health services which are underfunded and overstretched; increasing waiting times for students and subsequently creating an environment where a young person's mental health can deteriorate.
Support services
The first step universities must take in protecting the mental health of their students is to provide the support services needed to treat and manage mental health conditions. On-campus clinics or strong connections with local health services are a necessity.
Students must be made aware that they can speak to trained medical professionals and counselors about their issues, and these facilities must be clearly advertised to students.
'Support services for mental health conditions' is of such importance that it's considered a key indicator in the Inclusiveness category under the QS Stars university rating system.
Prevention before cure
It is also important that universities recognize certain factors that might lead someone towards a worrying mental state or aggravate existing issues, ensuring they intervene before these can develop further.
For example, initiatives must be put in place to help students in the transition into university life, such as training staff to recognize troubling behavior.
This concept was piloted at Nottingham Trent University where accommodation staff went through, "compulsory mental health training, tailored for front-line staff to support appropriate early intervention, timely signposting to support, and clarity on boundaries."
Feedback from staff who completed this training was positive. They learnt the skills required to detect mental health issues in students and felt confident in their ability to deal with any immediate scenarios and direct students towards further services.
Consider all students
When a mental health initiative is adopted at a higher education institution it's important to consider the different needs of each student, instead of applying the program to the university students as a collective.
Given the change in culture and potential language barrier, international students face unique issues and have slightly different needs when it comes to mental health support.
As part of the recent QS white paper, The State of Inclusivity in International Higher Education, prospective international students were asked about the importance of inclusivity and how they feel universities tackle these issues.
Master of English student Sarah in Kuala Lumpur highlighted how mental health services at universities aren't often aimed at international students.
She states: "If an international student is looking for services like that and if they see one of the posters, I'm sure the first question they would think is can I even go, would it be provided in my language?"
The white paper also examines why the mental health of international students must be a focus, since many international students struggle with feelings of segregation and social exclusion.
Working together
Ultimately, a successful mental health support system is formed when all departments of a higher education institution collectively view the mental health of its students as a priority, as opposed to an additional task or budget burden.
This concept was summarized neatly via the #stepchange initiative, which encourages a holistic university approach to managing the mental health of its students.
Commenting on the initiative, Professor Steve West, chair of Universities UK Mental Health in Higher Education Advisory Group, states, "universities should adopt mental health as a strategic priority, implementing a whole university approach, with students and staff involved at all stages of the journey."
The University of Western Australia has been successful with this approach with the introduction of lectures focused on mental health for both students and staff. These lectures focus on a range of topics including, 'The power of self-compassion' and 'Thriving not just surviving.'
Universities have a responsibility to view the mental health of their students as a priority.
These institutions must continuously invest energy, time, and funds into their mental health services, and implement any initiatives throughout all areas of the institution.