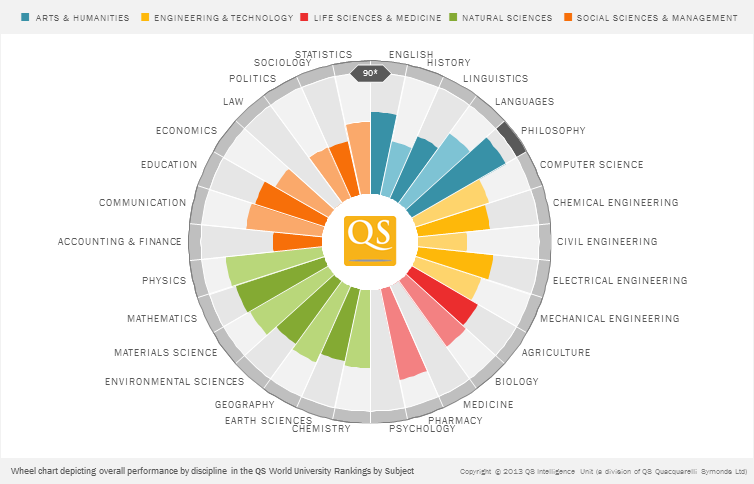 Today sees the release of the 2013 QS World University Rankings by Subject.
This year the work has been extended to address 30 subjects with the addition of Agriculture & Forestry. Developments don't stop there though, stronger survey responses, refined analysis and the introduction of a score based on h-index have led to the most fascinating set of results yet.
In compiling the subject rankings perhaps the biggest challenge is overcoming what might be termed the "Princeton Law School" effect. Where highly reputed universities in the round are found to be strong in disciplines which they are not, or in some cases do not cover at all.
The most pleasing outcomes of the work this year concern those cases where institutions who are not international power brands in the same way as Harvard, Yale or Cambridge are now able to exert their influence in the disciplines in which they excel.
When this work was launched in 2011, one critic dismissed the results on the basis that Harvard placed ahead of Rutgers in the Philosophy table. In 2013, they do not. Rutgers places 8th and Harvard outside the top 10. All in all 678 institutions feature in the top 200 for at least one subject and the QS Intelligence Unit can now map the diverse subject profiles of universities far beyond that point.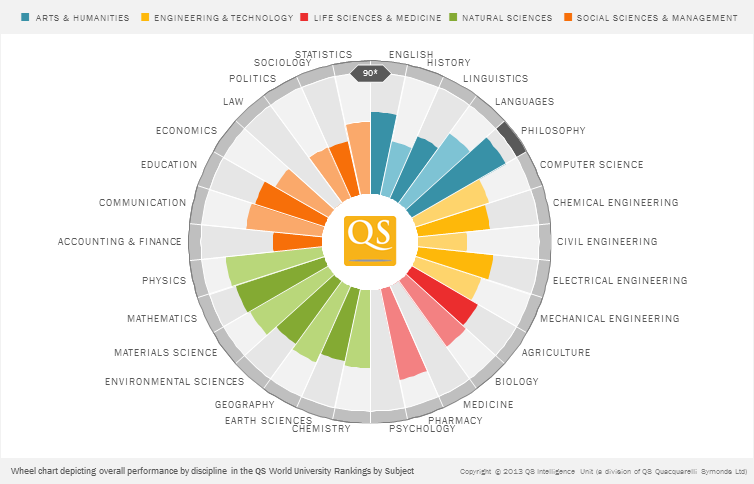 Other examples of institutions where excellence in one (or a small number of) discipline(s) is nicely reflected include: