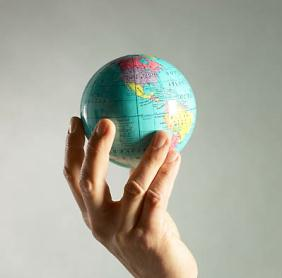 With partnerships becoming a key aspect of university strategy, elite institutions MIT Sloan School of Management and KAIST have chosen to adopt QS moveon, the market-leading partnership management software for universities and business schools, to better manage and evaluate the volume of partnership opportunities.
Universities and business schools are in a race to sign up partnerships with highly ranked fellow universities because they recognize that:
a ) Joint research projects with other good universities produce twice the number of citations per paper than standalone research, according to research by Elsevier . The QS 100 top ranked universities raised their number of publications by 15.4% from 2010 to 2013.
b) Student exchange partnerships can boost future international student applications. The number of international students at QS 100 top ranked institutions increased by 22.8% between 2010 and 2013.

These dynamics lie behind the development of QS moveon, the software which allows over 300 institutions around the world to manage and create partnerships for research collaboration, academic exchange and student exchange. QS moveon also provides institutions with an interactive partnership map* which features all the research or exchange partnerships with detailed information.
In 2013, KAIST, ranked 60th in the latest QS World University Rankings, formed powerful new partnerships around the world, signing Memorandums of Understanding with:
Oxford University on the exchange of students and collaboration on research EPFL,
Switzerland on research in life science and information technology
University of California, Irvine on the exchange of students and collaboration on research
Imperial College London for joint research
The Saudi Aramco, forming the Saudi Aramco – KAIST CO2 Management Center to study the capture, storage and conversion of CO2 into useful raw materials
Now under the QS moveon network, they can easily communicate with and track all the activities connected to a partner under one single system.
At a time where budget cuts in higher education are seen around the world, QS moveon eradicates the need for expensive overseas trips with its virtual partnership-formation functionality via its moveonnet platform, enabling new partnerships to be formed quickly and cost-effectively.
According to Manuel Dietz, a member of the QS moveon management board, top-ranked universities and business schools are racing to sign partnerships with other highly-ranked institutions.
Dietz explains: Joint research projects with prestigious universities are likely to increase the number of papers published, therefore boosting their own citation counts and reputation for research quality. Student exchange partnerships also build a generation of ambassadors who will then speak fondly of their exchange university, which can boost future international student applications.
The University of Calgary in Canada uses QS moveon as a key part of their strategy to becoming recognized as a 'global intellectual hub. Referring to its use for international relations and partnership management, Carlos Vargas-Pedroza, partnerships officer at University of Calgary says: QS moveon is like a language that helps you to clearly define your business processes and addresses your organizational challenges
In addition to MIT-Sloan and KAIST, QS moveon serves over 300 higher education institutions around the world.
For more information: visit the QS moveon page.