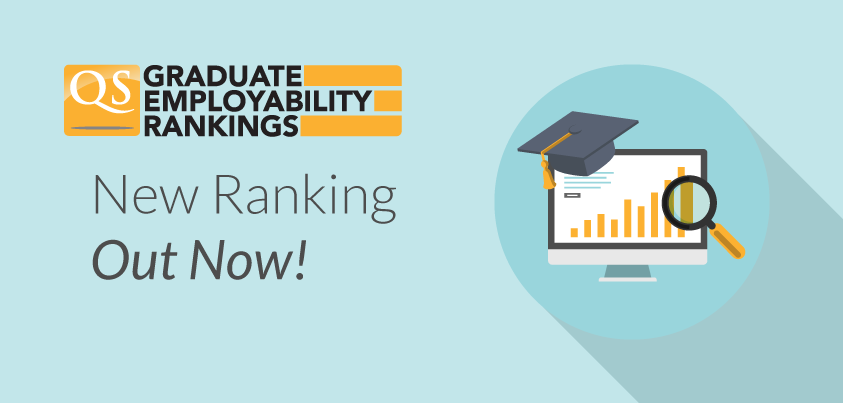 The QS Graduate Employability Rankings offers new insights into how universities are preparing their students for employment after graduation. The release of the pilot edition on the QS Intelligence Unit website shows top universities in the US and the UK leading the way when it comes to improving the employment prospects of their graduates.
US and UK take the top 8 spots
The first eight places in the QS Graduate Employability Rankings are filled by universities from the US and the UK, confirming the prestige often enjoyed by university graduates from leading institutions in these countries.
While Massachusetts Institute of Technology held onto the top spot in this year's QS World University Rankings, it comes second after Stanford University in terms of graduate employability, leaving Harvard University to complete the trifecta of elite US universities that offer the strongest graduate employment prospects.
Outside of the US and UK, the only other two countries to appear in the top 10 are China and France, with Tsinghua University ranking 9th and Ecole Polytechnique ParisTech rounding off the top 10 for France.
QS Graduate Employability Rankings 2016

Rank

Institution Name

Country

1
Stanford University
United States
2
Massachusetts Institute of Technology (MIT)
United States
3
Harvard University
United States
4
University of Cambridge
United Kingdom
5
Yale University
United States
6
University of Oxford
United Kingdom
7
Princeton University
United States
8
University of California, Berkeley (UCB)
United States
9
Tsinghua University
China
10
Ecole Polytechnique ParisTech
France
QS Graduate Employability Rankings methodology
An extensive research project was started in October 2014 in order to compile the QS Graduate Employability Rankings. This involved input from both students and employers with the aim of creating a new useful resource to track the increasingly important issue of  graduate employability. Following this consultation, five key criteria were selected to assess how universities are supporting students preparing for the workplace.
These five indicators are as follows:
1 – Employer reputation survey (30%)
Based on more than 44,200 responses collected from the QS Employer Survey, which asks employers their opinion on the quality of graduates, selecting the institutions they believe to be producing the best graduates in their sector.
2 – Alumni outcomes (20%)
This criterion is based on the fact that those universities with a strong track record of highly influential employers, industry leaders and award-winning professionals, tend to have a high-quality alumni network. This network will help to boost graduate employability by providing students with connections and career advice as well as internship/work placement opportunities.
3 – Partnerships with employers (25%)
This indicator is based on the belief that universities that collaborate well with influential employers provide their students with better employment options and skills. It involves calculating the number of official partnerships with employers each university has.
4 – Employers' presence on campus (15%)
This involves identifying the number of employers who are actively present on a university's campus in order to offer students the opportunity to network and acquire information. This could be in the form of career fairs, presentations or promotions on the part of the employer.
5 – Graduate employment rate (10%)
This assesses whether attempts to support graduate employability have thus far been successful in helping graduates find jobs. The graduate employment rate is recorded as the proportion between students in full-time employment 12 months after graduating and students from the same class who are unemployed but seeking work.
See the full QS Graduate Employability Rankings here.