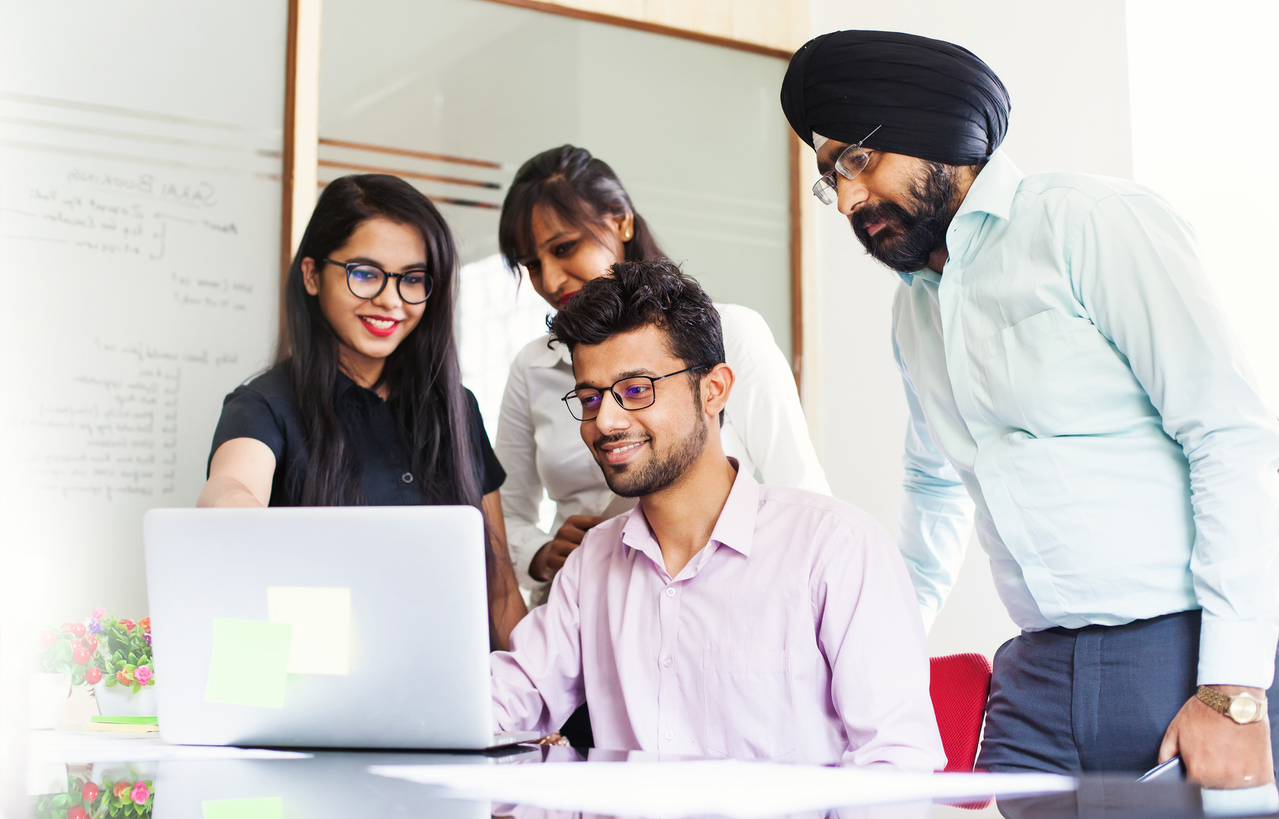 Despite the current tense political climate, prospective students from India are still choosing to study in the US, bucking trends that see student numbers decline.  
Work and student visa restrictions, political rhetoric, and strained global relations has led to grim forecasts for international student recruitment numbers in the US in recent years.  
It has been widely reported that international student enrollment in the US has dropped by 10% in the past four years.  
While the number of new international undergraduate and graduate students to the US declined this past year, overall numbers slightly increased, thanks in large part to Optional Practical Training (OPT) programs that allow international students to work in the states after they've graduated.  
But for students from India looking to study outside of their home country, the US still carries a strong pull, despite visa restrictions or other barriers.  
According to a recent Open Doors report, Indian applicants to the US have risen by 3% over the past year to 202,014 students.  
So, why do Indian students continue to pursue an education in America?  
According to the QS report, Indian Applicants: How Does Reputation Influence Destination Choices, several competing factors can contribute to their decision. Interestingly, in many cases, politics was not a priority.  
One student interviewed in the report, Sidesh from Mumbai, states: "Political activity does not change our opinion. The dependency of our education is our own personal choice, so whether the activity is going on or not we can't let it affect us."  
After China, India represents the largest proportion of international students in the US. South Korea and Saudi Arabia represented the third and fourth largest sources of new international students, however, they both saw declines over the past year.  
The Open Doors report was based on a survey of more than 2,800 institutions in the US and is published annually by the US Department of State and the Institute of International Education (IIE). The top states for international students in 2019 included California, New York, Texas, Massachusetts, and Illinois. 
In press call, representatives of the State Department and IIE responded to the perceived threat of the Trump administration on international student recruitment.  
Allan E. Goodman, IIE president and CEO, said, "Everywhere I travel, talking with parents and students, the number one concern they have is about cost. American higher education is expensive, it's more expensive than other countries. I'd say there's always a mix of factors that go into deciding who will come, where they'll come, where they'll go, but overwhelmingly that is what's most on parents' minds."  
Caroline Casagrande, the deputy assistant secretary for academic programs at the US Department of State Bureau of Educational and Cultural Affairs, also commented: "What I would say regarding the change of White Houses is the trends that we have seen with international student mobility started in 2015, which means that students were filling out their applications under a different administration."  
To learn more about how Indian students choose a study destination, be sure to download the QS report Indian Applicants: How Does Reputation Influence Destination Choices or Indian Applicants: How Do Visas Influence Destination Choices.