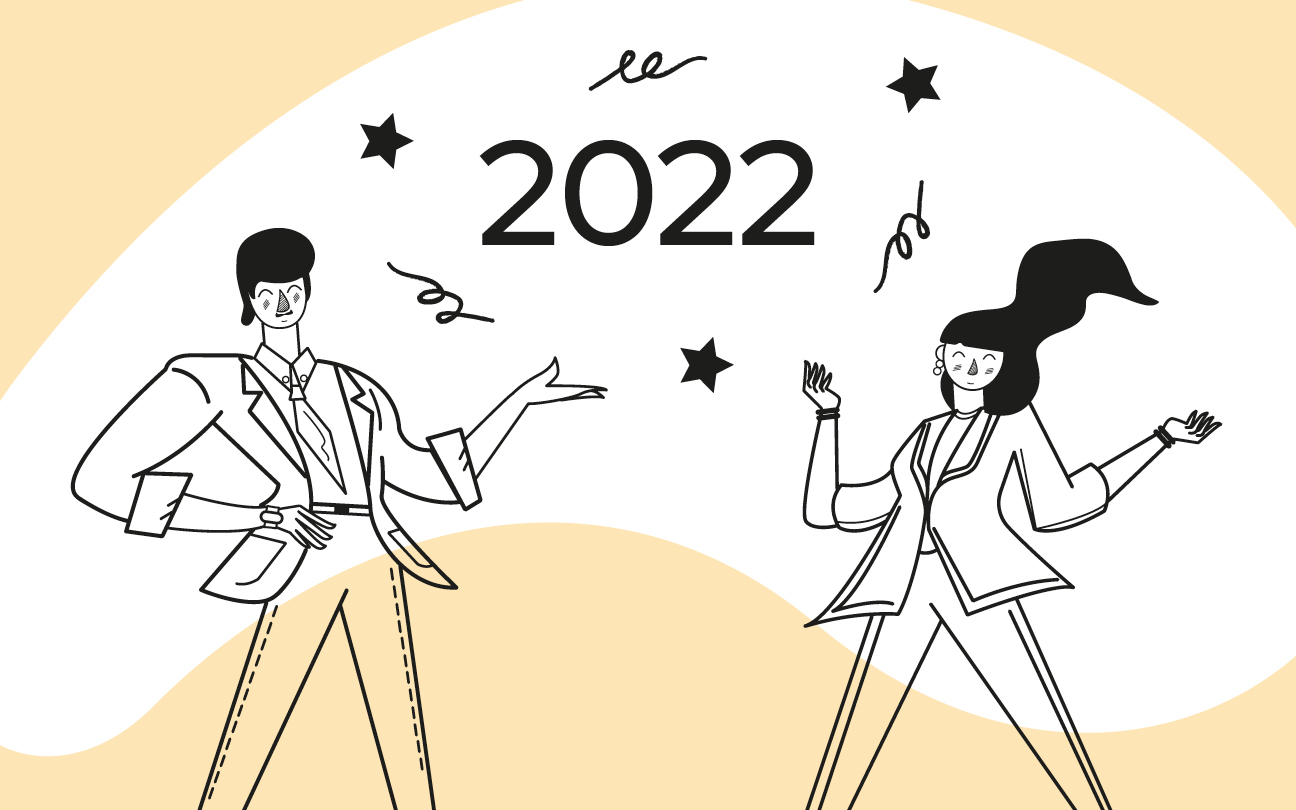 2020 and 2021 were challenging years for the sector. So, what are the most pressing hopes and ambitions for universities in 2022? 
As you read this, universities across the globe are preparing for the year ahead. 
Key decision-makers in higher education are realising and reflecting on their institution's strategies for 2022, including their approach to teaching and learning; how their practices will become more sustainable; and how their work and research might continue to address society's most pressing issues.
While COVID-19 is still a presence and will certainly shape the strategies made by university stakeholders, the coronavirus pandemic is in a very different phase to that of the previous two years; offering a fresh landscape for universities to navigate. 
With all this in mind, how are higher education institutions planning for the year ahead? 
We sat down with representatives from several universities who spoke at QS conferences and events in 2021 and asked them for their most imperative new year's resolutions.  
Here's what they told us… 
1. The University of Exeter, UK: To facilitate meaningful action against climate change. 
"With staff, students, alumni and stakeholders, the University of Exeter has co-created a new strategy to 2030 that sees us commit to our new year's resolution of developing critical, creative and empowered graduates who can contribute to meaningful action against the climate emergency and ecological crisis. 
As part of this commitment, 2022 will see us launch 'Future17' with QS and partner universities (the Chinese University of Hong Kong, University of Sao Paulo, University of Stellenbosch and IE Madrid). This will see multidisciplinary, multinational and multicultural teams of students from across our universities working on interdisciplinary projects, set by employers and international organisations, to address their Sustainable Development Goal challenges. The projects will lead to tangible outcomes for the sponsors and enable the students to develop key skills and attributes for employment and global citizenship. This is an exciting development in our journey to weave through our curriculum our shared ambitions for a sustainable, healthy and socially just future." – Professor Timothy Quine, Deputy Vice-Chancellor for Education
2. Luiss University, Italy: To activate an innovative educational model 
"Our new year's resolution revolves around one word: questions. The pandemic has reinforced the idea that future challenges will be, amongst other dimensions, unprecedented, complex and discontinuous. Students, as the key actors of the learning paths, must acquire besides knowledge and competences; those academic instruments that enable them to enquire and therefore formulate questions to frame such challenges to solve them. Therefore, Luiss University is designing and implementing an innovative educational model that focuses on enquiry-based learning. Our programs require students to learn the scientific method, put it into different context through real-world simulations and active involvement in research and corporate projects. The enquiry-based model enhances the synergies between scholarly research, students' education and networks of external partners." – Professor Andrea Prencipe, Rector.
3. Chulalongkorn University, Thailand: To identify society challenges and find actionable solutions 
"A critical new year's resolution for Chulalongkorn University is to continue to promote and foster 'innovations for society'. Going forward, our global society will continue to face new and unexpected challenges. So, it is very important that we place emphasis on embracing and introducing new innovations that will help us overcome these challenges. We also take it as our mission to help prepare our society for these challenges by nurturing our future leaders, introducing impactful research and innovations and promoting sustainability." – Asst. Prof. Voraprapa Nakavachara, Assistant to the president for global engagement and assistant professor of Economics.
4. Shiv Nadar University, India: To maintain resilience, cooperation and collaboration.
"2022 is going to be the year of sustainability. Sustaining not just the climate change and environment goals, but also sustaining the resilience, cooperation and collaboration we witnessed and experienced with our partners and communities across the world. It is going to be the 2.0 version of our previous selves where we emerge as stronger and braver to embrace and welcome whatever the new year has to offer. The curious young minds will be more inquisitive and hopeful in the coming year. They have experienced a challenging year together and have managed to live it courageously. Here's wishing and hoping for 2022 to be kinder to humanity and for one and all. Here's my take and resolution for a sustainable 2022." – Harshita Tripathi, Senior Manager, Office of Research and Partnerships
5. CODE University of Applied Sciences, Berlin: To encourage the return of in-person higher education.  
"CODE University of Applied Science is an on-campus university based in Berlin. Our didactic concept draws on our sense of community, those in-person meetings, random encounters and fun nights on campus. We WANT to and will be back. For now, we are using technology to deliver some of the most cutting edge thinking in learning. It will be an exciting year. In my field of Product Management for Emerging Technology, we shall look at AI's impact on education and, more widely, on creative play. I am optimistic for 2022!" – Kavita Kapoor, Senior Lecturer
Here's to an exciting and positive 2022 for higher education institutions across the globe!