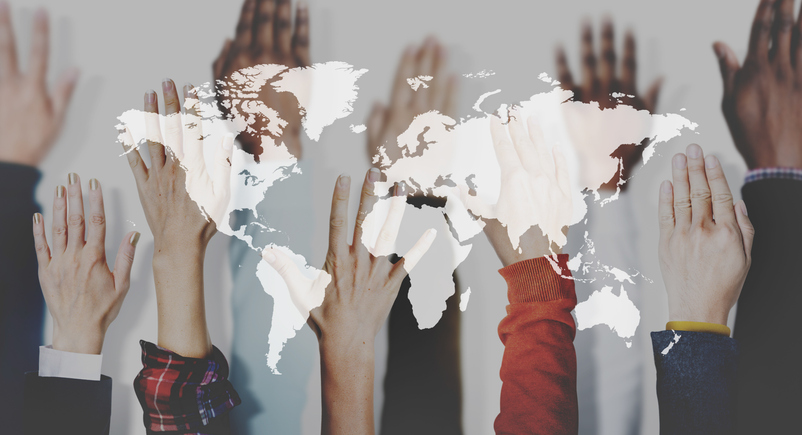 Internationalization is a crucial component of any higher education institution's growth trajectory, but what are North American universities doing to address this?
According to a recent QS survey, less than half of North American universities have an official internationalization strategy, a significant drop compared to 2017 when 72% had a strategy.
This survey examined responses from professionals within the international offices of universities across the US and Canada, including professionals within other offices that are typically associated with internationalization, such as admissions, global engagement, and study abroad.
The survey results reveal that whilst 86% of respondents have staff dedicated to partnerships management, only 48% have an official international strategy.
Despite this lack of strategy, the number of international partnerships has increased significantly, with 38% boasting more than 200 partnerships in 2019, compared to 9% in 2017.
What are their biggest internationalization challenges?
North American universities are seeking to better juggle a growing number of partnerships, but this is impeded by a range of internationalization challenges.
For institutions looking to design and implement processes for international partnerships management, the five biggest internationalization challenges are:
Measurement of value and effectiveness (54%)
Existence and clarity of an internationalization strategy (51%)
Money and resources (36%)
Internal communication (33%)
Internal structure (33%)
What are their key internationalization objectives?
Given this challenging environment, it's clear that universities have several obstacles to surpass before they can implement an effective internationalization strategy.
Of those surveyed who do have an internationalization strategy, their top five key objectives are:
Expanding and improving international student enrollment (52%)
Growing and improving student mobility (45%)
Internationalizing the institution in general (39%)
Expanding and improving research (35%)
Growing and improving international partnerships (23%)
If you'd like to discover more insights from this survey and learn how to better approach internationalization at your institution, contact our MoveON team today.