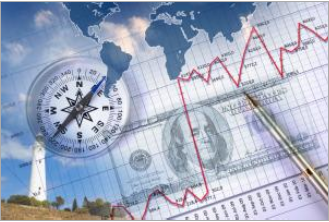 The winners of this year's Onassis Prizes were announced at a ceremony held at London's Mansion House on the 8th of May. The awards are given to academics who have done work in the fields of finance, international trade and shipping, whose work would not otherwise be given a platform for global recognition.
The Onassis Prize for Finance went to Professor Stephen Ross, from MIT's Sloan School of Management. Ross' most famous work includes his 'arbitrage pricing theory' and the 'theory of agency'. He also co-discovered 'risk neutral pricing' and the 'binomial model' for pricing derivatives (non-finance scholars might be advised to look these up). Ross commented that he was "humbled" to be given the award.
Harvard's Professor Elhanan Helpman, best known for his 'new trade' and 'new growth' theories, was given the Onassis Prize for International Trade. He spoke about the growing importance of international trade, and hoped that recognition of this would lead to wider understanding of his field.
Finally, the Onassis Prize for Shipping was shared between Professors Ernst Frankel (MIT), Richard Goss (Cardiff University), and Arnljot Stromme Svendesn (the Norwegian School of Economics and Business Administration). All three of are in semi-retirement, and long been prominent in the field of shipping . Goss reflected that "I am naturally delighted at receiving the prize and glad to share it with my good friends and colleagues Stromme Svendsen and Ernst Frankel."
Commenting on the winners, Professor Costas Grammenos, founder of Cass Business School's International Centre for Shipping, Trade and Finance and one of the driving forces behind the creation of the awards said:
"The Onassis Prizes recognise the lifetime contribution of some of the world's most highly respected academics in finance, international trade and shipping.  I warmly congratulate the winners whose distinguished achievements have profoundly influenced their disciplines and continue to have an impact on academic thinking and business conduct worldwide."
The Onassis awards are handed out triennially (once every three years) by London's Cass Business School and the Onassis Foundation, founded by Greek shipping magnate Aristotle Onassis in memory of his son Alexander, who died in a plane crash in 1973. Winners are chosen by a panel of academics, which includes two Nobel laureates. It is hoped that one day the awards will one day achieve the same status as the Nobel Prize in Economics. Each prize is worth US$200,000.