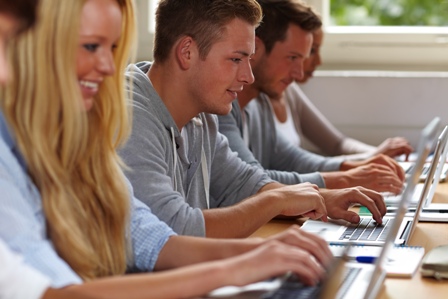 A pioneer of intellectual property in the Arab world is planning a global university that will provide online access to courses from some of the world's leading universities.
Talal Abu-Ghazeleh, a Jordanian entrepreneur who has held senior positions in the United Nations, outlined his plans at the Gulf Education conference, in London. He already sponsors the business school  (TAG-College) at the German Jordanian University, in Amman, and will open a new university in Bahrain in October.
The global university, which will also be based in Amman, is expected to open early in 2013 if Mr Abu-Ghazeleh can reach agreement with enough universities. In an interview with Higher Education World, he said he already had five partners, but would want 30 before launching the institution.

He hopes that Cambridge University will be among those providing courses through the new university. The Abu-Ghazaleh Cambridge IT Skills Certificate is already offered to university students as a qualification validated by the University of Cambridge International Examinations.
The university will charge fees comparable with the Ivy League in the United States, but Mr Abu-Ghazaleh insists that this will represent good value because students will have none of the living expenses associated with conventional universities.  Even his new university in Bahrain will be based in an office block and have no campus.
Mr Abu-Ghazaleh said in his address to the conference: "To some extent, change in education is inevitable and has been going on as new forms of teaching and learning have emerged to accommodate globalization and technological trends. Much of the appeal of change originates in the judgment that the current educational systems have failed to address today's challenges and the most pressing problems in our economy, society, industry, and environment.
"With advances in ICT technologies, education can be dramatically enhanced to support delivery to all citizens anytime and anywhere on earth. The creation of a wider educational infrastructure accessible to the globe at large has an amazing potential in its impact on enabling better education for all."
Mr Abu-Ghazaleh chaired the Global Alliance for ICT and Development, established by the United Nations, for whom he previously headed a taskforce on ICT and education. Dubbed the 'godfather of Arab accounting', his Talal Abu-Ghazaleh Organisation operates throughout the Middle East and North Africa.
His involvement with the Arab Jordanian University dates back to 2006 and he has also been active in trying to promote the mutual recognition of qualifications throughout the Arab world. He is a strong supporter of private universities, as an antidote to government interference in higher education.