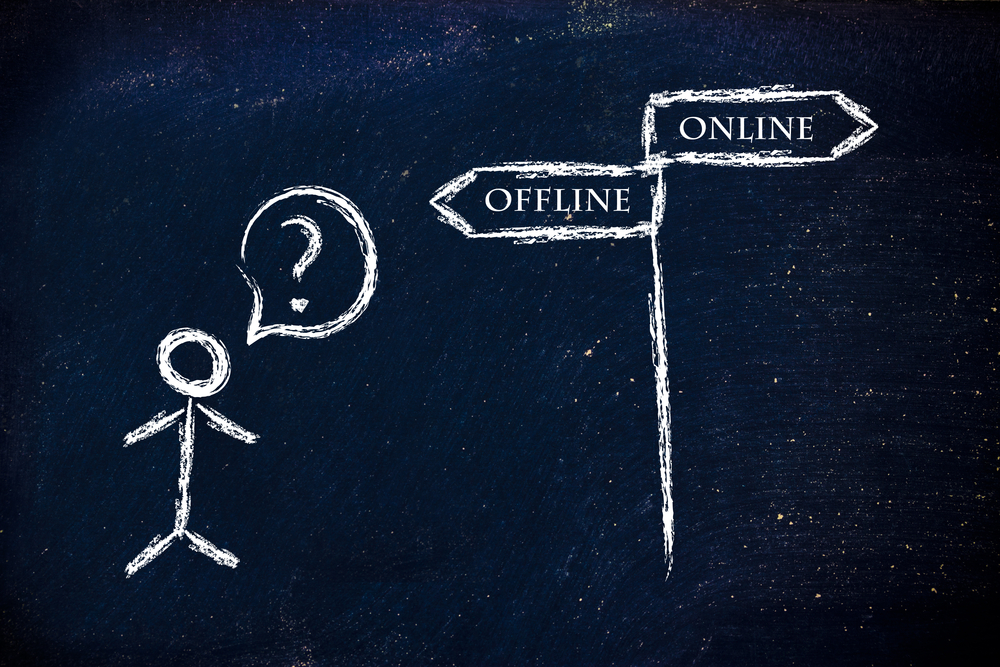 While the importance of digital marketing and its influence on student recruitment is well-recognized, this isn't to say that offline resources and methods of communication should be completely neglected. In our latest Students Online: Global Trends report, we continue to see the equal perceived importance of both online and offline resources in prospective students researching higher education.
Importance of online and offline resources
The 2015 report confirmed a trend found in last year's survey that the majority of students find both resources equally important.  This year 66% of respondents said they use both when researching higher education, proving that a combination of the two is required in order for a student to feel that they have found all the information they need.
There have been slight changes to the number of those students who favored online resources and those that favored offline, but the overall preference for using a combination of both remains strong. Since two-thirds of your prospective students will want to use both online and offline resources when they research your university, it stands to reason that ignoring one for the sake of the other will seriously harm your student recruitment efforts.
Influence on international student recruitment
These findings are generally consistent across the world, with most geographical regions reporting an equal level of importance placed on both online and offline resources. The regions that see a slight variation on this trend are Africa and Asia – two vital emerging markets for international student recruitment.
33% of respondents from Africa reported a greater reliance on online resources, possibly due to a lack of access to the alternative. While this number is slightly higher than the global average, it has significantly decreased from 48% in 2014.
If your university is looking to recruit from these massively growing markets, then a strong focus on online resources is crucial. And while these findings do suggest that the internet has become a vital resource for most prospective students, the value of more traditional sources of information and communication have not completely diminished. The benefits of speaking directly to a university representative as well as taking advice from friends, relatives, and alumni, shows that these students don't live entirely in a digital world.
Key resources for postgraduate student recruitment
As students age they become more dependent upon online resources, valuing them over online resources when researching higher education. The percentage of respondents rating online resources as most important almost doubled, from 16% for the 17 and under group, to 29% for the 30 and over group. And while they are less likely to use social media, they are more likely to consider online education.
Older prospective students – such as those researching postgraduate study – are probably more adept and confident in finding the information and resources they need online compared to their younger undergraduate counterparts. This highlights the increased importance of online resources when recruiting postgraduate students; making online information, downloadable prospectuses and online learning environments vital in order to fill as many postgraduate courses as possible.
To learn more about how students use online resources, download the Students Online: Global Trends report and follow us on Twitter.