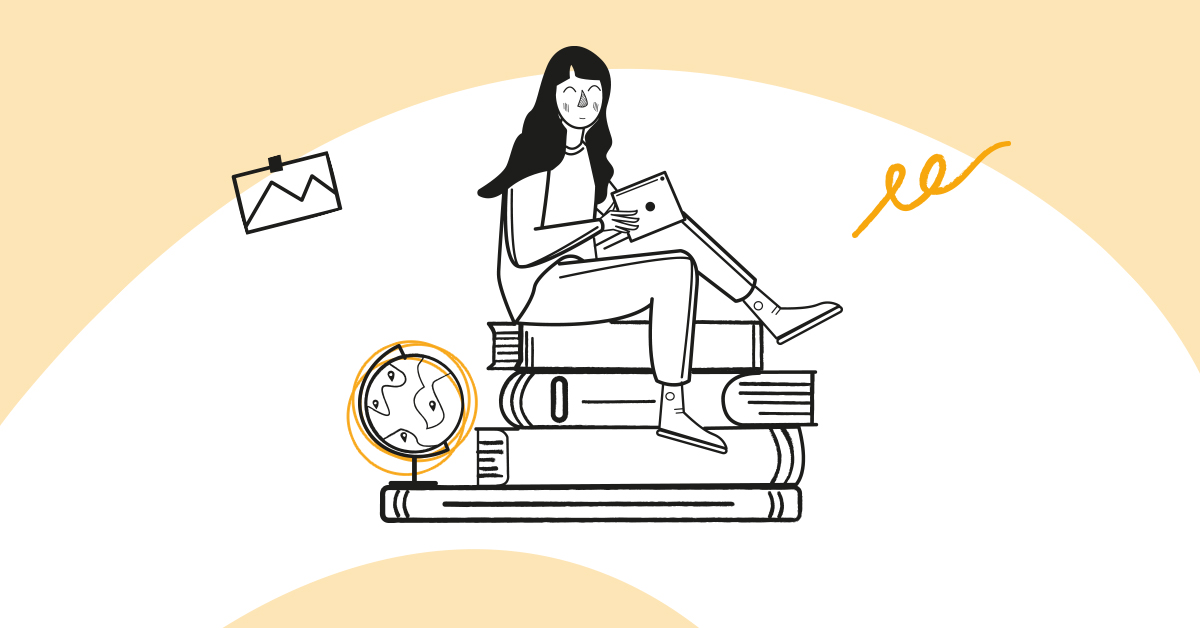 We spoke to University of Tasmania student Veda Surapaneni about the challenges and opportunities that arose when her university experience took an unexpected turn.
Before the coronavirus pandemic, the majority of higher education students who studied online did so because it was the best choice for them — with many typically making an informed decision based on the flexibility it allows them alongside work or other lifestyle commitments.
However, there are now current and upcoming graduates who spent most of their time studying online through no choice of their own.  
What is it like to begin your studies in-person but move online as a result of the coronavirus pandemic? 
What can these experiences teach institutions about how best to incorporate online learning in their offering moving forwards?  
Our report 'Perspectives on Online Learning', now available to download for free, grapples with these questions and investigates whether there's longevity to online learning in higher education beyond the coronavirus pandemic. 
Featuring interviews with key stakeholders in higher education – including students, academics, university decisionmakers and employers – alongside commentary and the latest QS data, the report explores the value and challenges of online learning and considers its future in higher education.   
Several students were interviewed for the report, all with unique experiences and perspectives on online learning.   
Veda Surapaneni began studying for her Bachelor of Engineering in person at the University of Tasmania (UTAS), Australia in 2020. 
In 2021, she made the decision to also enroll in a Bachelor of Marine and Antarctic Science which she will complete at the end of 2022 and return to her engineering learning pathway in 2023. 
We spoke with Vena about her experience with transitioning to online study since beginning her studies in-person in 2020 – and the surprising ways it assisted in the management of her health issues.  
What role did online learning play in your higher education experience both before and during the coronavirus pandemic?   
"I began university in 2020, so I only had about two months of face-to-face learning until lockdown occurred and everything went fully online. As a social person, I'd fallen quite behind during the first weeks of university due to orientation week and events for first years, so the change to online learning and the lockdown helped me catch up on work.  
As online learning continued into 2021, due to students stuck in different states or countries, it was helpful to have the option of online classes especially as I have a lot of medical appointments and had to return to Melbourne for three months in winter of 2021 for surgeries." 
What, if anything, would you identify as being the biggest challenges that the shift to online learning presented to you over the last two years and what steps did you, or your institution, take to help overcome these challenges?  
"The biggest challenge by far would be how abrupt the shift to online learning was and the difficulty of navigating the Zoom links when we had never used them before. Additionally, most of the faculty also had no experience using Zoom and so the teaching quality was greatly reduced for most of 2020. 
Thankfully, because of these difficulties, UTAS allowed all grades to be changed to 'ungraded passes' and assignments to be handed in 5 days later with no penalty.  
Another difficulty of online classes was that lecturers didn't feel like real people and it was so hard to talk to them. The only communication option most of the time was email and, while most of them were good with emails, it still was a time-consuming and ineffective method of solving concerns." 
In your opinion, have the last two years illuminated any benefits of incorporating online learning into the higher education learning experience on a more long-term basis?  
"Online learning was necessary otherwise the COVID-19 pandemic would have been much more catastrophic than it already was (and still is).  
I also think online learning should stay in the future, as it promotes staying at home if people are feeling unwell and allows for more of a focus on mental, as well as physical, wellbeing. It provides flexibility for people such as me who have many doctors' appointments to attend that we can't really schedule around university classes. 
Online learning means I don't have to choose between passing university and my health.
For people with disabilities as well, it provides an option to take a break when overwhelmed and still be able to keep on top of classes.  
I think mixed-method teaching, where both face-to-face and online learning are options, is the way to go in the future, as this provides the much-needed social aspect of university while also providing flexibility — allowing students to manage their time better and giving importance to aspects other than education." 
Do you feel like your time spent participating with online learning has made you prepared for your chosen career path or employment as a whole?   
"For classes such as engineering, I think online learning has inhibited my understanding, as most practical sessions have been online and, as a visual learner, this is not helpful for me.  
However, this is most likely going to continue for a while, which means I will have a good grasp of online learning when entering the workforce – which is an advantage.  
Also, as I am unsure of my career path at the moment, online learning does provide the flexibility of classes through other universities which allows me to enroll in electives not offered at UTAS." 
To what degree do you think higher education institutions should incorporate online learning methods into the higher education experience going forwards?   
"While I think all higher education institutions should incorporate online learning going forwards, this is highly dependent on the degree. For example, very practical and vocational courses, such as those taught at TAFE (Technical and Further Education New South Wales), should only really have online components for theoretical learning.  
Longer and more in-depth degrees, such as medicine, engineering or law, should also have face-to-face options available for all classes, as students need to ask questions in these degrees to consolidate their understanding and, in my experience, students are much less likely to ask questions in an online environment.  
Online learning at university also prepares students for Zoom meetings that are inevitable in the workforce. Additionally, as mentioned above, it allows students to have a more flexible schedule, and while this might lead to procrastination and slacking from some students, its flexibility is beneficial to other students, such as myself, who can't prioritise either health or education above the other."  
To read more about the potential for online learning longevity in higher education, download our report 'Perspectives on Online Learning' for free today.