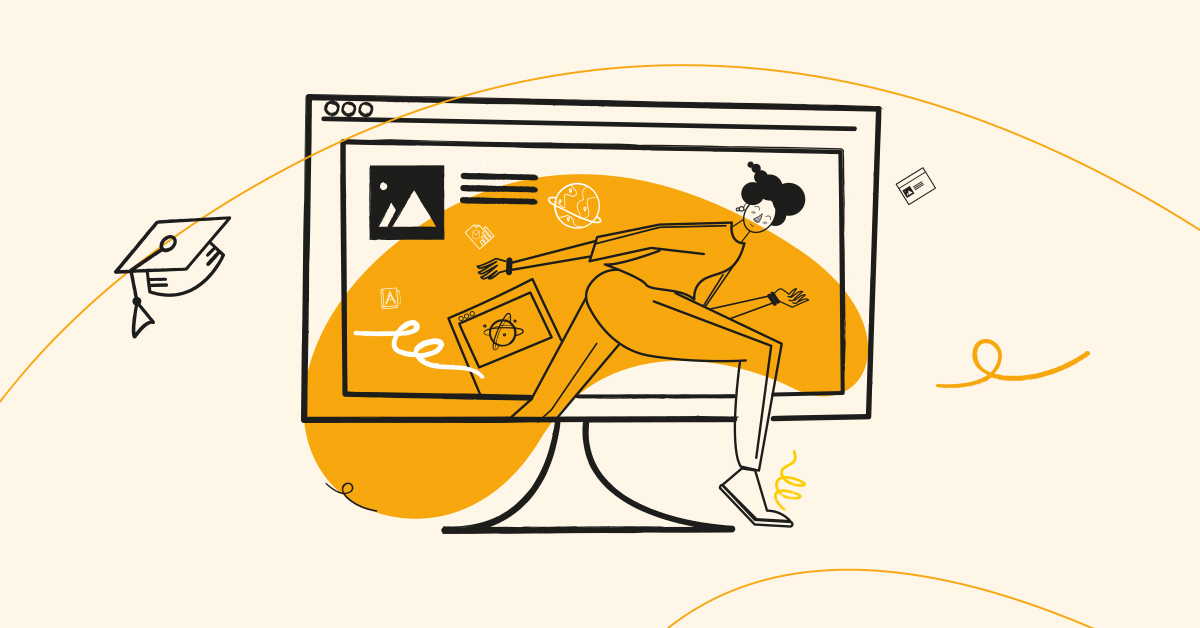 Why do students choose to study online? We spoke with

Aston University

student Anna

Kalis about studying alongside

family life and

a

full-time

job

.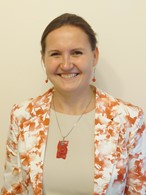 A notable consequence of the coronavirus pandemic is that more universities than ever before now offer students the option of studying online: whether in full or as part of a hybrid approach to learning.  
While the incorporation of online learning into the higher education experience was accelerated by events over the last two years, the question remains as to what extent it will continue to play a role in higher education as the threat of COVID-19 subsides.  
Our report 'Perspectives on Online Learning', now available to download for free, grapples with the question of whether there is longevity to online learning in higher education beyond the coronavirus pandemic, and what this might look like moving forwards.  
Featuring interviews with key stakeholders in higher education – including students, academics, university decision makers and employers, alongside commentary and the latest QS data – the report explores the value and challenges of online learning and considers its future in higher education.  
Several students were interviewed for the report, all with unique experiences and perspectives on online learning.  
Anna Kalis is currently completing her an online MSc in Business and Management at Aston University and began her studies in January 2021.
We spoke with Anna about why she chose to study online from the outset, her overall experience and whether she believes universities could better embrace this approach to learning.  
What made you choose to pursue your study online and what are the greatest benefits that this method of learning provides you?  
"With a full-time job and a young family, I would not be able to get to campus a few times a week at different times. Online study was a perfect solution for me — it provided the flexibility I needed, but also enabled me to juggle the various roles in my life.  
Starting a degree with a young family was a challenge and requires organisation and prioritising skills to manage children and their activities and learning, alongside study and deadlines at work. Self-development through a degree is important part of being a role model for my children. It also shows them that education can be started at any stage in life and that anything is possible. 
I considered a university that offered online learning but was also close to home because I wanted to be able to get to campus if necessary and utilise the library, as I don't like reading on a screen. Motivation is slightly more difficult with online study because, unlike in-person school, there's nobody to check whether homework has been completed. Studying online requires a lot of dedication and self-discipline. However, as a mature student, I want to learn — I am self-motivated and don't need to be reminded to read or complete the assigned material. 
Overall, studying online allowed me the flexibility of studying whilst juggling my busy life." 
What, if anything, would you identify as being the biggest challenges that online learning presents to you and what steps do you, or your institution, take to help overcome these challenges?  
"Online study can be very lonely because there are not set lectures, and if any questions arise with regards to understanding of the material, these cannot be answered quickly. Being motivated and organised are also big challenges when learning online. Again, there are no lectures — tutors are not checking whether material has been read and understood. Connecting with other students, discussing the material, supporting each other is important for any course and this must be maintained with an online programme. 
However, I have also met and connected with people from around the world on my course, who study at Aston for many other reasons than I do – it is a highly-accredited university. Over the last year, while I have been facing many challenges in my personal life, my university provided me with great study support to ensure I complete my work. Tutors and student services have also been supportive and had a lot of patience when answering my questions. With the help and support from university, as well as my closest family, I will be able to finish the programme." 
Do you feel like your time spent participating with online learning has prepared you for your chosen career path or employment as a whole? Why?  
"I was looking for a course to help improve my management skills so that I can manage my team better. I chose an MSc because it's a well-recognised qualification and takes a similar length to complete as other management courses do. I have done several short online courses in the past, which helped me to prepare for this experience. 
I currently work in the education sector, but maybe in few years' time, when an opportunity arises, I would like to move on. I believe that having a degree and experience would help me find a different job at that time. 
The course material is very relevant to me. I can put into practice what I learn in various lectures and modules and can adapt the theories we learn and assess their relevance within my department. The course helped me to develop the confidence as a manager, as well as improving my communication skills." 
How do you think learning online impacts the learning experience?  
"Technology is increasingly used in education sector to enhance learning experience.  
However, it is important to have live lectures and classes enabling students to connect with their lecturer and be part of the community. 
Looking at my previous degree and my current studies, I believe that online learning and in-class learning are both valuable. However, it all depends on the learner's situation and needs. For me, being in the classroom, would simply be impossible." 
To what degree do you think institutions should incorporate online learning methods into the higher education experience going forwards?  
"I believe that online learning is a good option for lectures. Students would be able to listen to the lectures and attend the practical sessions with prior subject knowledge. These could be pre-recorded, so students could access them at any time. 
However, the learning experience is enhanced by regular contact. I believe that weekly sessions with tutors helped me to stay on track, check my understanding of the material and ensure questions could be answered.  
Incorporating online learning methods would depend on the target audience. I would not be able to get to the lectures on campus, even though I am only few miles away — there are students in my group, who are from different countries and times zones. Webinars are good option for students like me with busy lives and schedules who are motivated and want to learn." 
To read more about the potential for online learning longevity in higher education, download our report 'Perspectives on Online Learning' for free today.