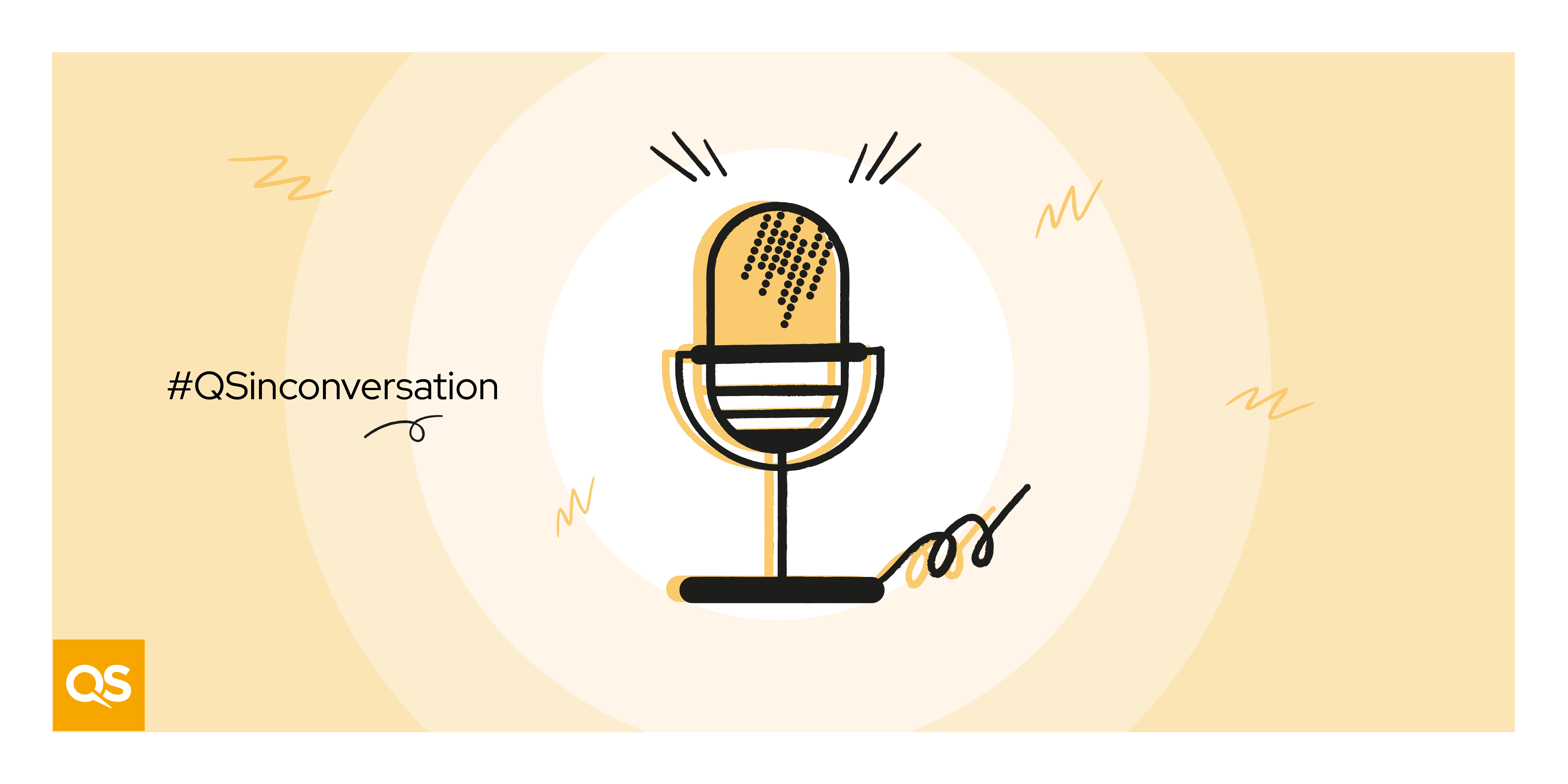 Building collaborative partnerships with institutions and organisations around the world is how one of Mexico's leading universities plans to take internationalisation beyond student mobility. 
Speaking in the latest episode of QS in Conversation, Dr  David Garza, President of Tecnológico de Monterrey, outlines his vision for the future of higher education in the Latin American region. 
Below are just three of the fascinating insights he shares during a 30-minute interview with Anton John Crace, Editor and Program Designer at QS: 
1. We need to have a 'multi-institution' mindset.
Dr Garza believes that universities should develop their teaching programmes to account for increased demand for flexibility, keeping in mind that increasing numbers of students want to build their educational pathway across multiple universities. 
"We think of one student and one university. Why not think one student and multiple universities? Where he or she has that experience of taking courses from Tecnológico de Monterrey or from University of Queensland or London School of Economics. This could be during the same semester or at different points in their careers." 
2. We want to encourage greater diversity.
Among the many ways which universities might choose to focus on diversity, introducing or increasing numbers of courses taught in English —often described as the 'language of education' — are likely to be paramount in achieving ambitions to attract more international students. 
"Most of our programmes are currently being taught in Spanish. We have very few programmes that are completely taught in English, although our communities are very fluent….As part of our strategy, we want to become more bilingual, of course, we'll preserve Spanish but we'll have a greater offering in English so with that we'll expand the population of potential students that can come for a full degree here at Tec." 
3. Our role is to contribute to Mexico – but also to the world.
Internationalisation has always been important to the higher education sector but perhaps never more so than now. Dr Garza believes that universities in the region must prioritise international partnerships and collaboration. 
"There will be a big difference between a university focusing on internationalisation and one which isn't. It will become essential in the coming years…We're a Mexican university with an aspiration that we contribute not just to Mexico but we contribute to the world and I think that's something that more and more universities should have in mind because actually many of the big challenges that we'll have are global problems which will require great collaboration." 
Tecnológico de Monterrey is a private, non-profit university, ranked 4th in the QS Latin America University Rankings 2022, with campuses in 29 cities across Mexico. It has 65,000 university students as well as senior high schools with more than 26,000 students.  
Dr Garza has held senior academic and executive positions at Tecnológico de Monterrey for more than 30 years.  
The QS in Conversation podcast is a series of one-to-one interviews with leaders and experts in higher education. 
Download the Remapping Higher Education in Latin America episode of QS in Conversation now at https://qsinconversation.com/podcast