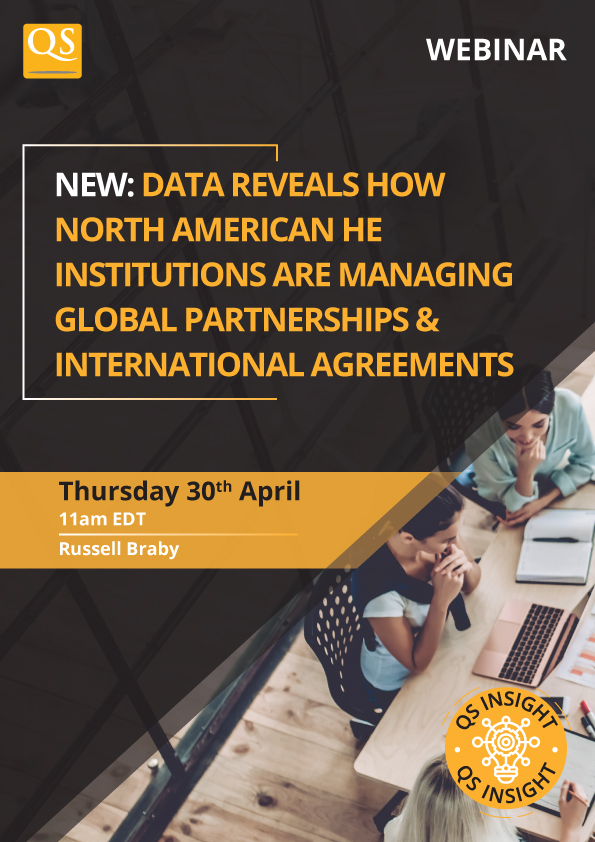 In this webinar on-demand we present the results of the International Partnership and Agreement Practices Survey, conducted last year in North America (USA & Canada).
The survey, now on its third edition, was originally conceived in 2015 by Chad Hoseth from Colorado State University and Dan Beaudry from QS Quacquarelli Symonds with the main objective of exploring how universities in North America are evolving their international reach and capabilities.
The research focused on the development of internationalization strategies and highlights the way in which universities manage, track and measure their international activity, either centrally or across faculty.
Fill out the short form to watch.