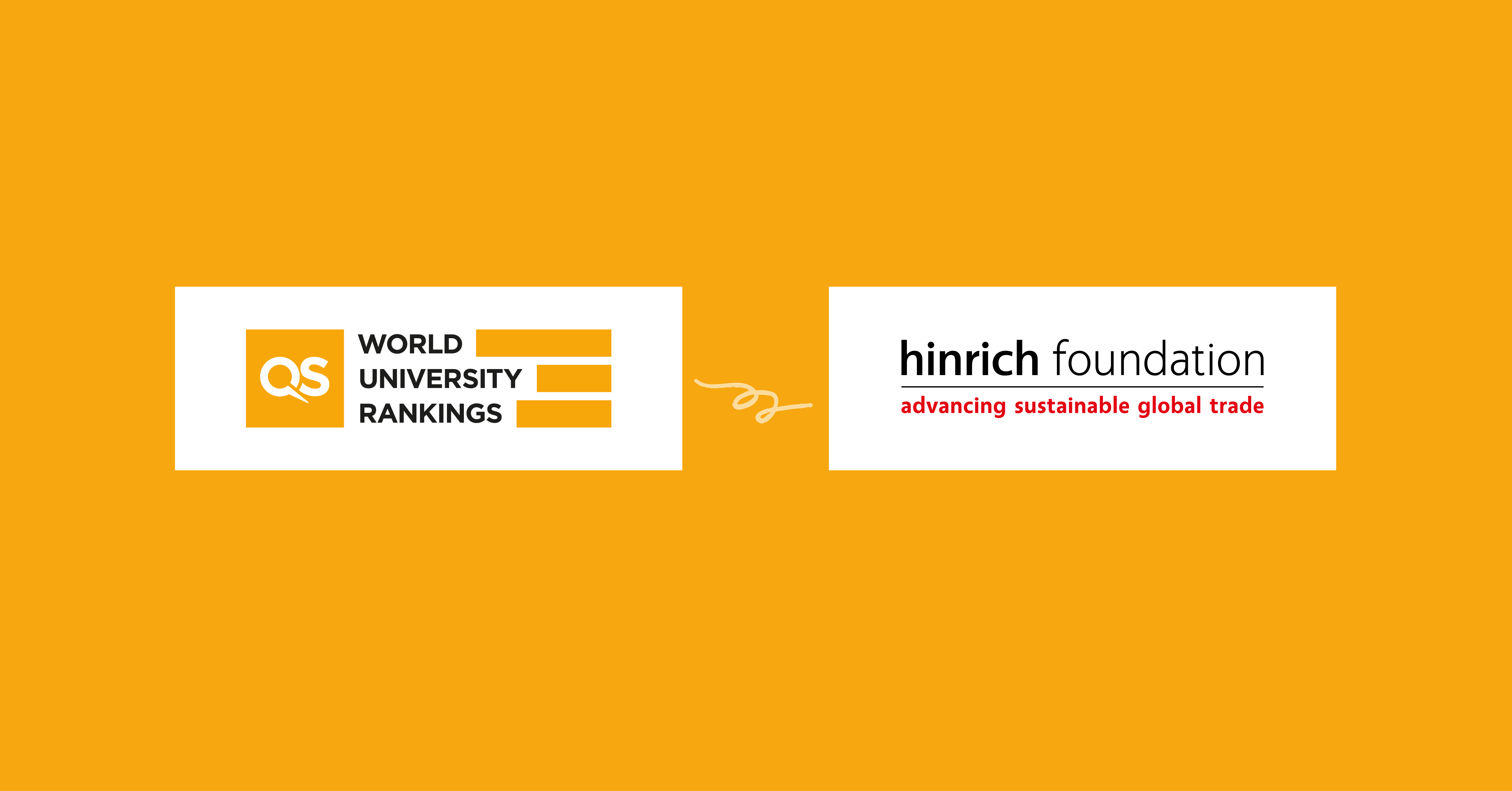 QS has partnered with the Hinrich Foundation to produce the first-ever evaluation of the world's best master's programmes in global trade.
The aim is to highlight the universities and programmes that equip graduates with the relevant knowledge and work-ready experience to successfully contribute to sustainable business growth across global trade value chains. The ranking will focus on the graduate programmes' pedagogical innovation and employability indicators.
The Hinrich Foundation is built on the premise that mutually beneficial and sustainable global trade strengthens relationships between nations and improves lives. Since 2012, the Foundation has dedicated itself to original research and philanthropic support of educational programmes to enhance international trade practices.
Merle A. Hinrich, Hinrich Foundation Founder and Chairman, said: "We trust that this independent evaluation of master's programmes in global trade will set a new standard to help both students passionate about careers in trade looking for the best education for career growth, and employers looking to recruit next-generation leaders for their firms. Together with a world-leading higher education think-tank such as QS, we look forward to assisting universities enhance their offerings through the lenses of pedagogical excellence and career outcomes."
This new addition to QS's rankings portfolio, planned for October 2022, will be hosted on TopUniversities.com, visited by over 55 million people annually, and the Hinrich Foundation website.
Ben Sowter, QS Senior Vice-President, said: "We are honoured to have been chosen by a prestigious philanthropic organisation like the Hinrich Foundation to produce a new ranking, which will help prospective students wishing to become global trader leaders to discern among the plethora of programmes available in the field. We are equally excited to engage with the universities and business schools which provide master's programmes in global trade to shine a light on their excellence in this essential and increasingly popular discipline."