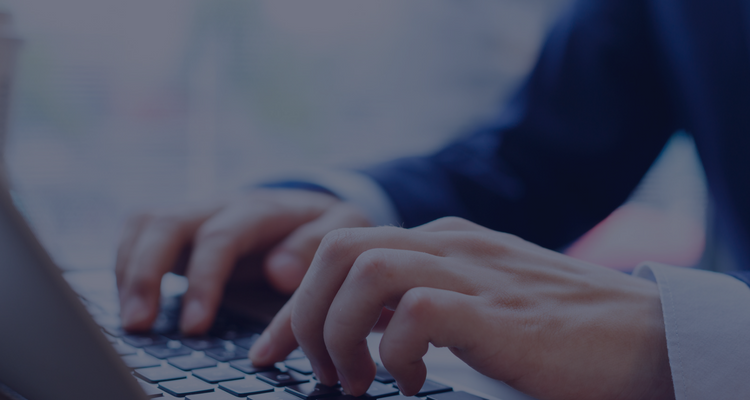 QS have today, June 27th, released the Distance Online MBA 2018 rankings. 
This year's QS World University Rankings: Distance Online MBA – the largest global ranking of its kind – is designed to respond to the lack of comparative data about the quality of online educational offerings, and evaluates 50 prominent distance MBA programs.
Spain's IE Business School is the global leader, while nine of the top ten programs offer a combination of presence and remote instruction.
Findings from this year's results 
The online MBA is still heavily provided by Anglosphere nations, with the United States (29) and United Kingdom (9) accounting for 78% of the ranked programs
The United Kingdom now has a new leader: Warwick Business School (4th) has been displaced by Imperial College Business School (3rd), which enters the table for the first time this year
IE Business School's ascendancy is primarily based on the employability of its graduates: it achieves a world-leading score of 99.6/100 for QS' Employability criterion, which accounts for 30% of an institution's final score
Asian providers remain notably absent from the table, with India's Amity Directorate of Distance and Online Education (39th) the continent's only entry
This year's top 10 programs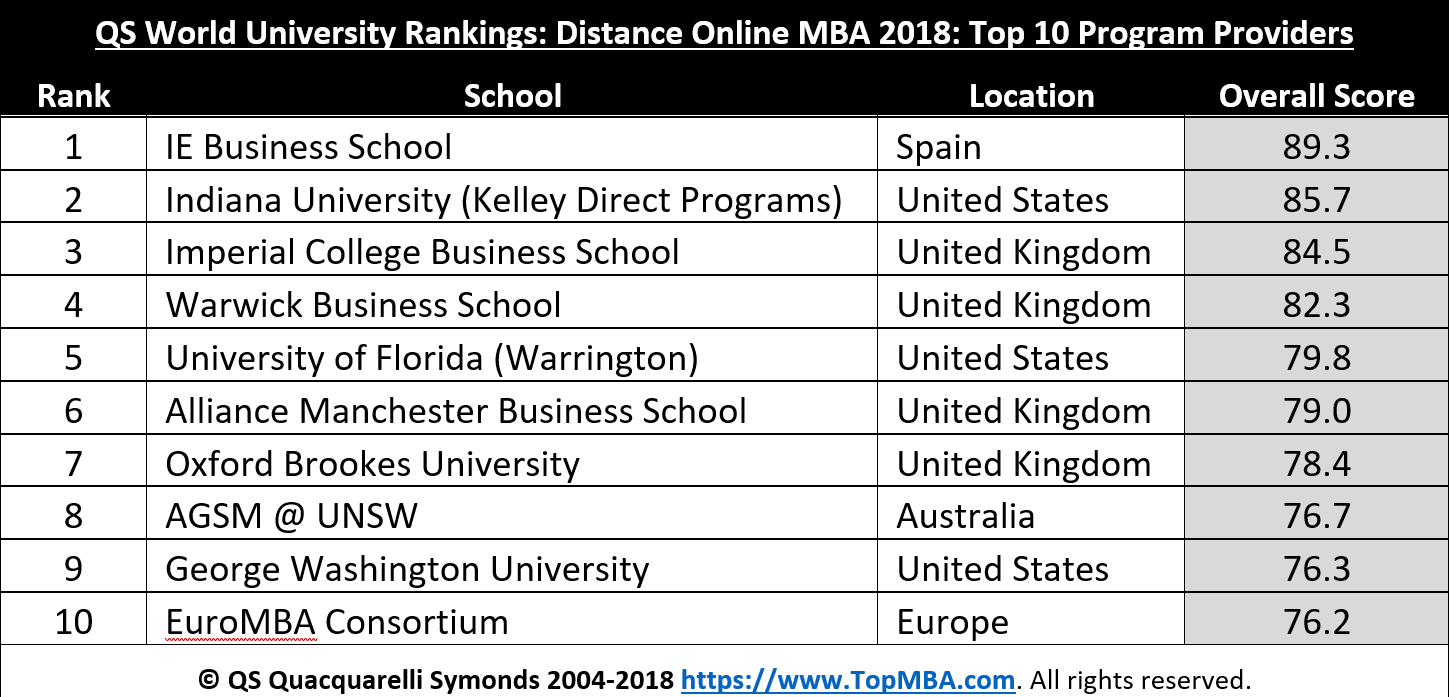 –
The methodology emphasizes graduate employability as a determinant of quality, but makes use of six metric groups to determine an institution's final score.
Speaking on the value of online education – and the subsequent market – Nunzio Quacquarelli, CEO at QS Quacquarelli Symonds, said:
"Online education has unambiguously come of age in recent years, and employers are increasingly likely to acknowledge the value that can be provided by distance learning programs. However, the maturation of the market means that it's important to provide students with the ability to discern between the quality of different offerings – especially, given the time and opportunity costs – with respect to employability."
Take a look at the QS World University Rankings: Distance Online MBA 2018 in full here.