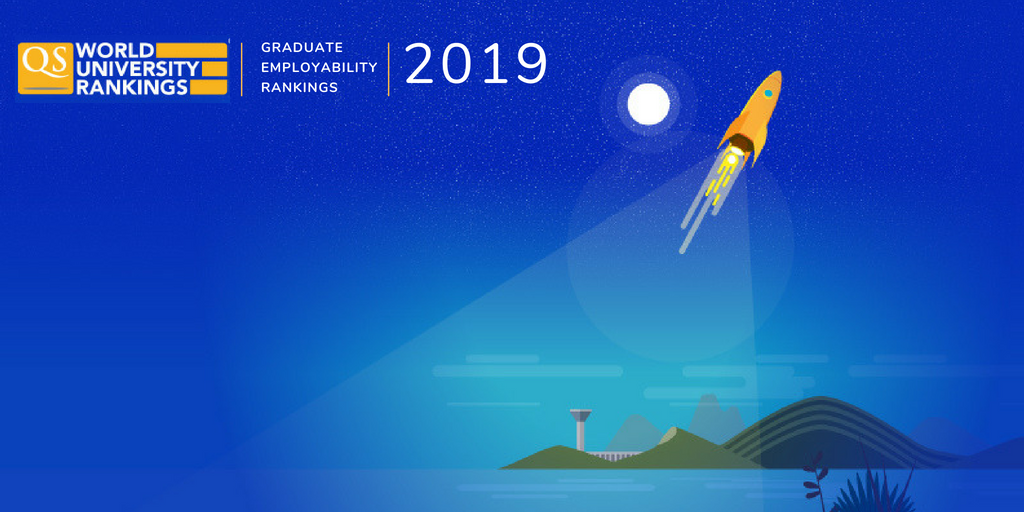 QS have today, September 11th, released the Graduate Employability Rankings 2019.
The rankings present comparative data on 500 universities, according to their ability to provide their students with a successful career. This year's results demonstrate that Asian universities perform better,in terms of employability, than their global competitors.
Findings from this year's results 
Massachusetts Institute of Technology (MIT) has attained top spot for the first time, with Stanford University falling into 2nd
Universities in California and Australia performed particularly well, with three and two institution's in the top ten respectively
The UK's top institutions, by contrast, regressed, with the nation's five leading universities falling when compared with last year
Asia's top ten universities ranked higher in the GER compared with the WUR
This year's top 10 programs
How were the rankings compiled? 
QS uses five indicators to compile the Graduate Employability Rankings:
Employer Reputation (30%): QS surveyed 42,000 employers to identify which institutions employers were hiring alumni from
Alumni Outcomes (25%): QS used alma mater data for over 28,000 individuals to work out which universities produce world-leaders in their field.
Partnerships with Employers per Faculty (25%): We investigated how many research partnerships and internship/placement opportunities a university presents to it's current students and alumni.  This is relative with the size of each institutional faculty in order to avoid bias in favor of larger universities.
Employer-Student Connections (10%): A measure of how many employers have been present on a university's campus over the previous 12 months.
Graduate Employment Rate: What proportion of the institution's alumni were employed within 12 months of graduation? QS provides objectivity in terms of national economic conditions, meaning institution's in regions with lesser economies were not penalized as a result.
Take a look at the QS Graduate Employability Rankings 2019 in full here.