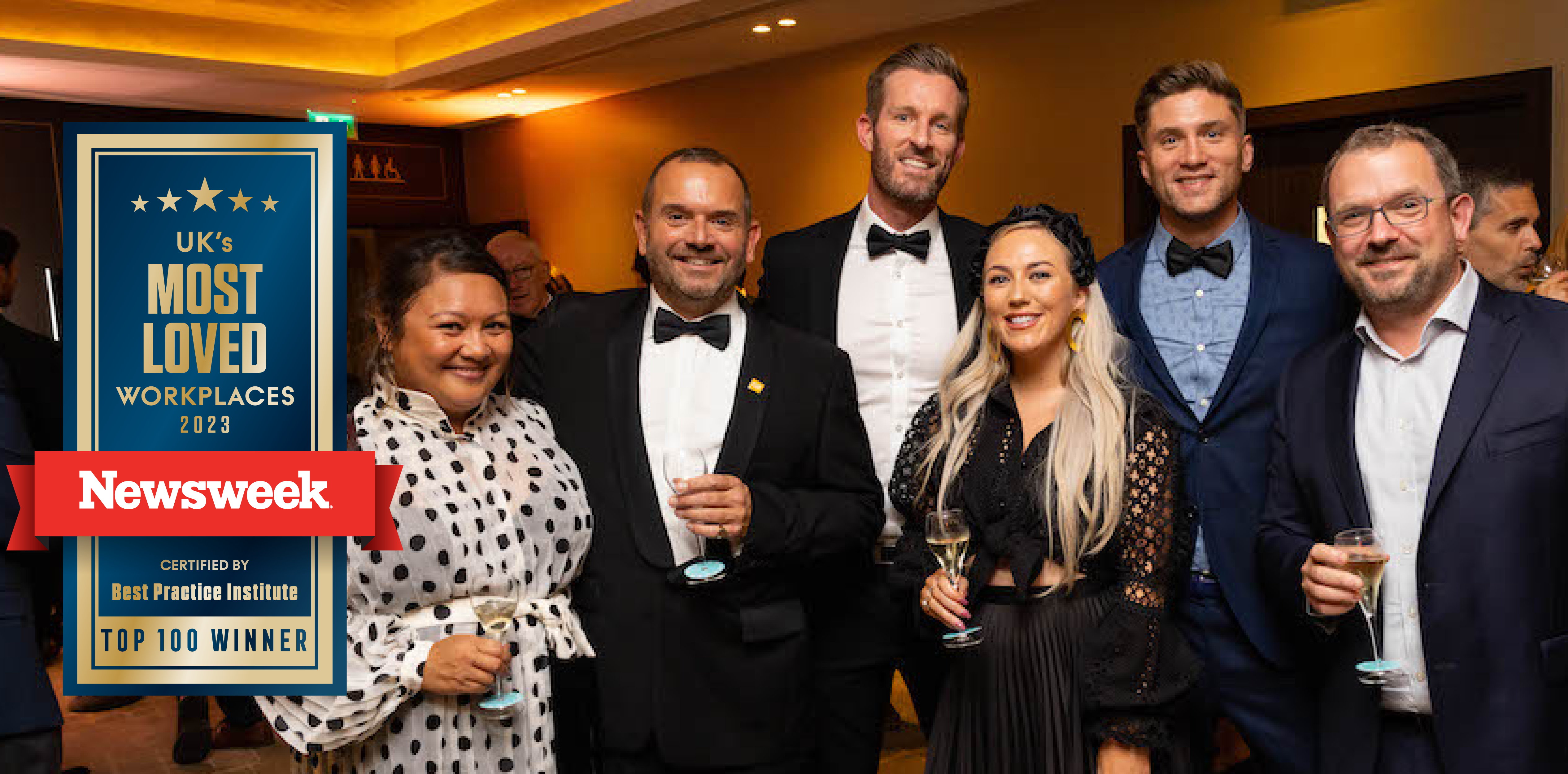 We are thrilled to announce our inclusion in Newsweek's Top 100 Most Loved Workplaces® in the UK list which is compiled using employee sentiment and satisfaction data. 
Using insights from more than two million employees in organisations with 50 to 100,000 members of staff, the list recognises workplaces where employees feel most respected and appreciated. 
 "We're incredibly proud" 
CEO Jessica Turner said: "I'm so delighted that QS has been recognised for the magic that our teams bring every day to this wonderful company and to the students and institutions we serve.
"Creating the right environment for our people to thrive has allowed us to grow our reach and deliver greater impact for prospective students and our partners across the globe.
"This recognition is a reflection of the passion, commitment, and collaborative spirit of every QSer. It's not just an award for the company but a testament to the environment we've built together."
Five reasons why QS stands out as among the UK's leading places to work
Systemic collaboration: Our culture at QS thrives on teamwork and cross-functional

endeavours, tapping into our collective expertise.

 

Positive vision for the future: Through open communication and celebration of our milestones, we foster an optimistic future vision, with every individual's contribution moulding our shared success.

Company respect: We prioritise transparency, inclusivity, and diversity, ensuring every voice within QS is valued and acknowledged.

 

Benefits: from our Applaud Award recognition scheme to an all-encompassing wellness package, we put our team's wellbeing and engagement at the forefront.

 

Alignment of values: Our values to be helpful, independent, authentic and ambitious are embedded in all facets of our operation, resonating deeply with our team's core beliefs.

 
The 2023 Top 100 Most Loved Workplaces® are the result of a collaboration with the Best Practice Institute (BPI), a leadership development and benchmark research company. 
The key areas included in the analysis are based on how well companies demonstrate the areas within the Spark Model – as defined by BPI – including Systemic Collaboration, Positive Vision of the Future, Alignment of values, Respect, and Killer Achievement.  
 "Attracting the best talent, delivering the best business outcomes" 
Newsweek's Global Editor in Chief Nancy Cooper said: "With the rapidly changing workplace and competition for top talent, more companies are recognising the importance of employee engagement and commitment. 
"The workplaces that have demonstrated a commitment to their employees in 2023 are more likely to attract the best talent and deliver strong business outcomes." 
BPI and Most Loved Workplace Founder and CEO Louis Carter said: "Fully understanding and acting upon employee sentiment, emotion, and recommendations continues to be a challenge and top priority of executive leadership, 
The companies on this list have committed to listening carefully to their employees to create a workplace employees love." 
For the full list visit UK's 100 Most Loved Workplaces 2023 (newsweek.com)
Interested in finding out more about career opportunities at QS?