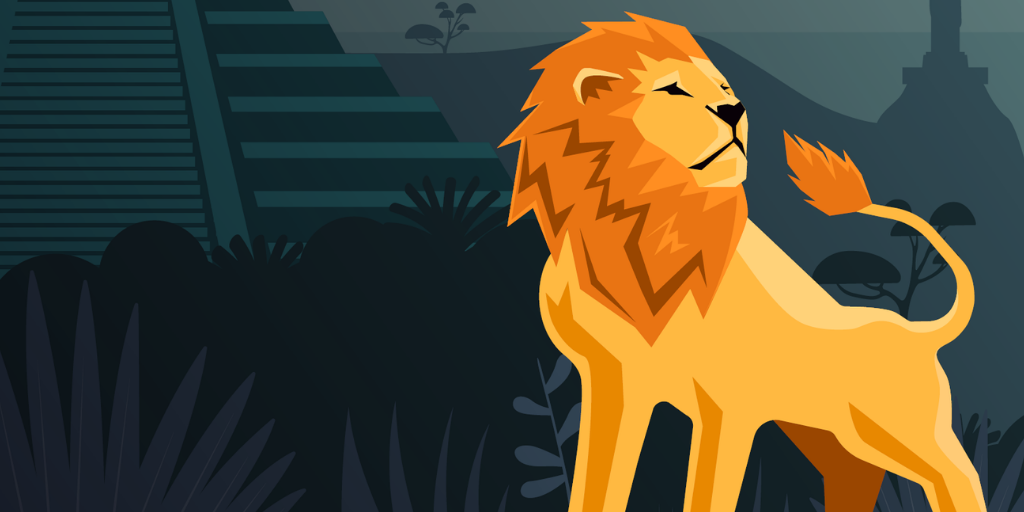 QS Quacquarelli Symonds have released the World University Rankings Latin America 2019. This year, 63 Mexican institutions were ranked, second only to Brazil (91) in terms of total number of institution's represented in the rankings. 
Out of these 63 universities, 28 are in the top 200 and seven in the top 50. Universidad del Valle de Atemajac and CETYS Universidad are the two new entrants.
The indicators which Mexican institutions show a more competitive performance against their regional peers are Academic Reputation and Faculty Student Ratio. Academic Reputation reflects how reputable the university is amongst academics from other institutions. 15 Mexican Universities occupy the top 100 in this indicator. Faculty Student Ratio, which measures the quality of teaching, presented an average score of 38.3 among the top 100, outperforming the Brazilian national average of 23.8.
On the other hand, Papers per Faculty and Staff with PhD are the main indicators responsible for bringing down the performance of Mexican institutions. Papers Per Faculty – which measures the capacity of an institution to communicate their knowledge production to the scientific community – is a reason for concern, having only one Mexican institution featuring in the top 50.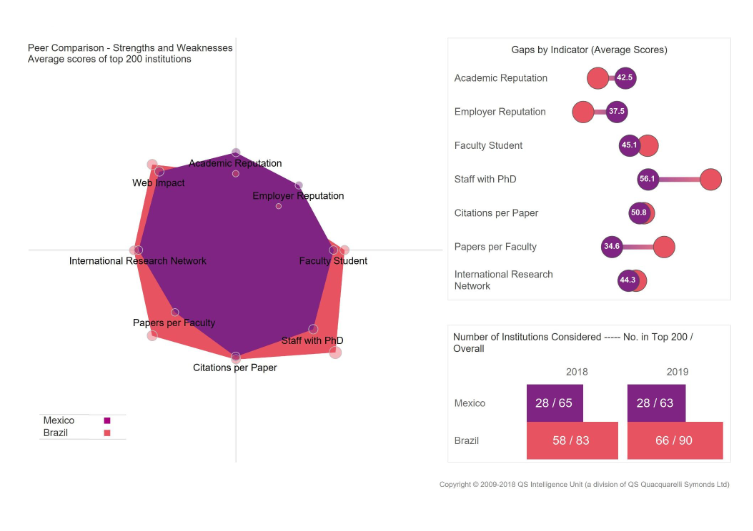 Faculty Staff with PhD is the indicator that measures the proportion of academic faculty staff that have been awarded a PhD. Although there is a 7.5% improvement in the average scores of Faculty Staff with PhD in relation to last year, the national average is still -14.5% behind the regional average. These numbers suggest that Mexican universities are not able to follow the pace of investment in developing academic staff when compared to other Latin American countries. A greater proportion of Faculty Staff with PhD is likely to favor the enhancement of research activity and production of papers.
Therefore, the challenge faced by Mexican universities is to maintain the quality provided from a teaching focused approach while generating conditions so that the knowledge taught in classrooms is formalized and shared with the global scientific community.
Click here to access the full LATUR 2019 supplement.