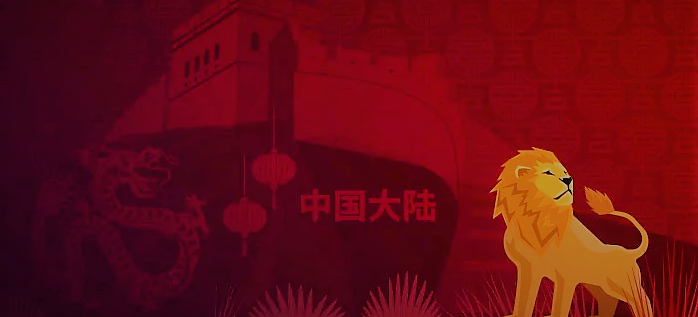 Five of China's C9 universities have reached their highest-ever position in the most recent edition of a prominent international ranking of Asia's top universities, providing further evidence that China's leading institutions continue to become more competitive relative to their continental peers.
The 2019 edition of the QS Mainland China University Rankings 2019, released today by London-headquartered think tank QS Quacquarelli Symonds, sees Tsinghua University retain its status as China's best university, rising from 5th to 4th in Asia. It is joined in the continental top five by Peking University, which equals its highest-ever rank (5th).
QS's rankings are the world's most-consulted university performance evaluations, with QS's flagship website, www.TopUniversities.com, having received 50 million visits so far this year. This ranking offers Chinese students independent international insight into the regional – and global – standing of China's institutions. 113 Chinese universities are ranked – over 20% of the 500 Asian institutions that will feature in the published QS University Rankings: Asia, to be released on October 31st.
Key facts
• Five of Asia's top 20 universities are Chinese for the first time – and all five are C9 universities;
• Tsinghua University leads China partly because it has achieved outstanding renown among both academics and employers. It is one of only two universities in China to achieve perfect scores for both QS's Academic Reputation and Employer Reputation indicators: the other is Peking University;
• Fudan University, which debuted in the top 10 last year, continues to improve, rising from 7th to 6th: a fifth consecutive year of improvement;
• Zhejiang University enters the top 20 for the first time, rising from 21st to 13th;
• Shanghai Jiao Tong University also enjoys its first-ever year among Asia's top 20 universities, improving from 22nd to 19th;
• Progress for China's Double First Class universities is more modest, but the overall results are still positive. Of the 36 Double First Class Universities to receive an 'A' classification, 19 have improved their rank. 3 remain stable, and 4 drop.
Top 10 Universities 
–
Ben Sowter, Research Director at QS, said: "The rise of Chinese universities has been one of the major narratives we've observed since we started compiling rankings fifteen years ago, with targeted government investment and a desire to prioritise research excellence key factors in the sector's increasing prominence."
Take a look at this year's rankings in full here: QS Mainland China University Rankings 2019