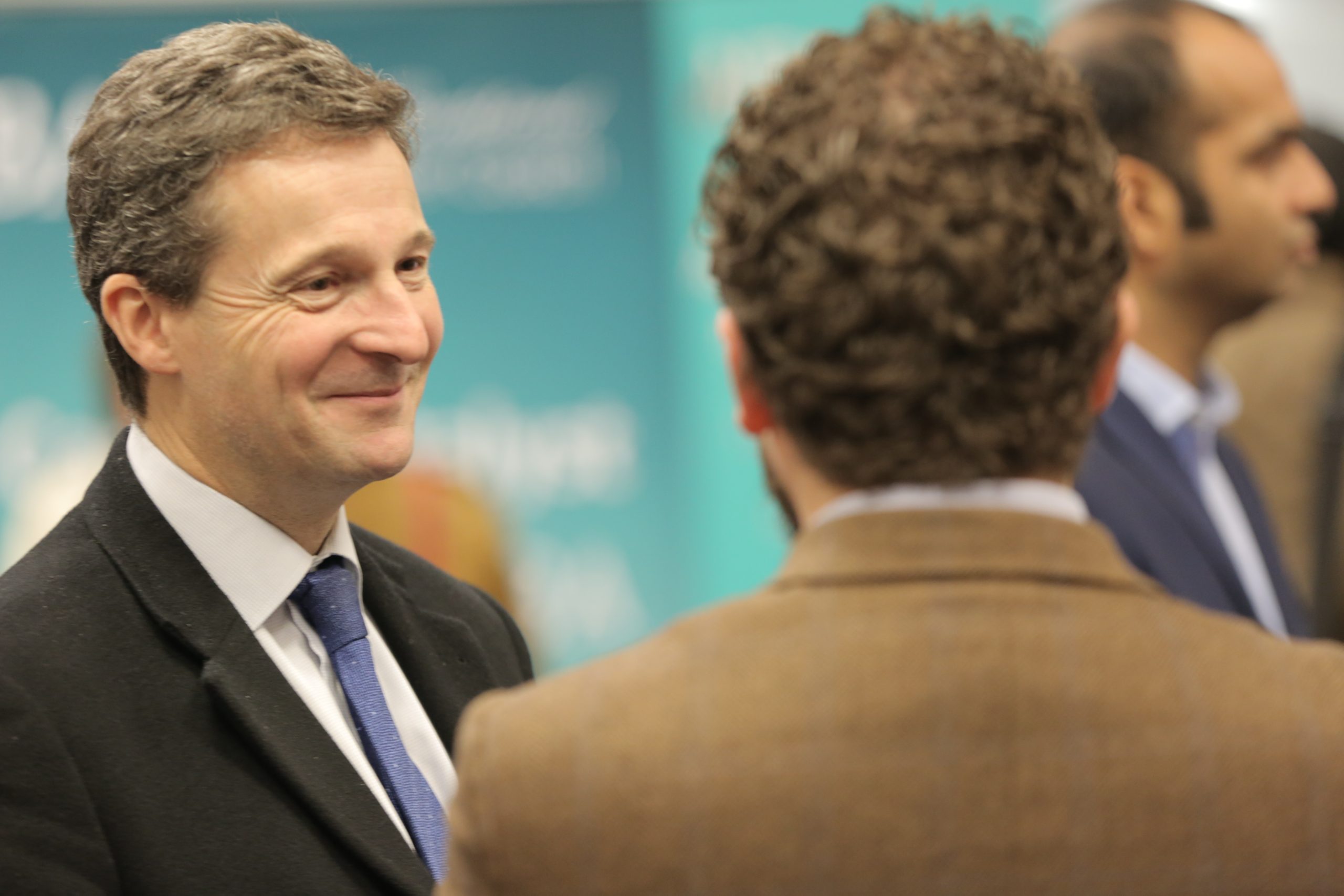 Discover how QS has been serving as a social enterprise and supporting initiatives to lower the cost of education and promote innovation in teaching.
Mission: Educate the world
 From its inception in 1990, QS has seen itself as a social enterprise dedicated to education. Our mission is to enable motivated young people from anywhere in the world to fulfill their potential through educational achievement, international ability, and career development. After all, society faces many challenges, including the environment, violence, poverty, and so on. It is our belief that much of this strife can be addressed through increased education. We have a responsibility to contribute what we can to help solve some of these problems.
Everything we do at QS revolves around providing solutions to improving education, which can unlock the answers to these, and other, difficulties. To begin, we concern ourselves with lowering the cost and minimizing the obstacles, so more people have access to education. Of course, we also promote great innovation in education.
Lowering the cost of education
A concrete example is the QS Education Trust, which was established around the turn of the millennium. Through the trust, QS contributes partial scholarships to young people who deserve the opportunity to study at the world's best universities. Over $1.7m of exclusive scholarships are available to tour attendees, contributed by participating Universities as well as QS, and a further $7m of non-exclusive scholarships are made available.
In fact, we have funded more than 140 students from countries such as China, India, Nigeria, South Africa, the United Kingdom, Ecuador, Mexico, and the United States. They have gone on to use the funds to support learning at top schools, including Stanford University, Massachusetts Institute of Technology, University of Cambridge, Bocconi University, and NUS University of Singapore to name a few.
Supporting innovation in knowledge delivery
Another demonstration of our commitment to increasing the value of education is our participation in the annual Wharton-QS Stars Reimagine Education Awards & Conference. At this event, we recognize those who have come up with innovative ways to deliver education. QS owns and runs the awards on a non-profit basis, in collaboration with The Wharton School, and also contributes $50,000 annually to these awards. More than 1,000 universities and organizations applied for the competition in 2017. Sponsors now include the likes of Amazon Web Services and Google.
Past winners have all demonstrated how you can use modern advances to improve learning outcomes. The National Institute for the Deaf, for example, won with its e-learning platform to teach sign language. Its dual-screen featuring visual imagery on one side and corresponding sign language on the other proved engaging and scalable to other languages and applications.
London School of Economics received recognition for its Students as Producers case study. The school had students and professors switch places, so the students presented material and teachers served as facilitators providing the necessary content and tools for teaching. They completely flipped tradition on its side and saw dramatic improvements in student engagement and comprehension of the material.
Providing accessibility to learning
Sometimes, the winners address the nagging issue of the cost of education, too. Now that schools must keep up with cutting-edge technology to stay relevant, the price of education continues to soar. But Labster offered a solution. This virtual reality laboratory recreated highly expensive scientific and medical equipment that most schools and universities simply cannot afford. In the virtual environment, students and teachers can learn to use the equipment and gain firsthand experience. The community of users can then share notes on the use of the product and its practicality. Thus, Labster reduces the costs and provides greater access to the latest in technology.
In another example, a professor at a university in Taiwan created a video game, PaGamo, that allows teachers to input questions on a game board. By correctly answering these questions, students acquire territory. They compete with fellow students to see who gets the most questions right and thus the most territory. It taps into the modern love of video games, all the while teaching material that might be otherwise difficult to learn and retain. By applying modern technology, educators are improving learning outcomes and greatly impacting education across borders. We're only at the beginning of this revolution, and QS plans to remain at the forefront of supporting advances to charge forward.
Helping people build careers of the future
One area where we want to make a difference is addressing employability and the 21st century skills gap. We survey nearly 50,000 employers for our global rankings. One of the pieces of information we've acquired is about the satisfaction of employers with employees fresh out of school. We learn from them about the skills they are still lacking and need to succeed well into the future. And we have this information broken down by country.