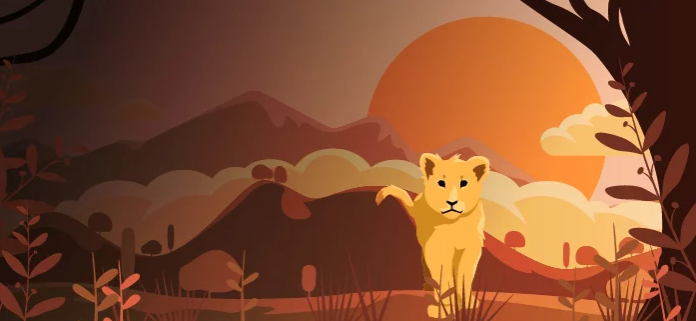 QS have today, June 21st, released the Top 50 Under 50 Rankings for 2019.
This ranking is designed to supplement the recent QS World University Rankings by highlighting universities founded in the last 50 years, whose performance categorizes them as a future world-class institution.
The world's leading young university is Singapore's Nanyang Technological University, having achieved a top-20 position in the overall QS World University Rankings. This is made all the more impressive when considering that the institution is yet to reach its thirtieth year since its formation – founded in 1991.
Findings from this year's results
Australia is the dominant nation by some distance, with ten institutions featuring. This is more than double that achieved by any other location
There are seventeen Asian universities in the ranking. This surpasses Europe's total of 15 top young universities, from 11 nations
The top new entrant this year is France's Paris Sciences & Lettres (PSL), which debuts in 4th position, by virtue of its rank of 50th in the overall QS World University Rankings
Only one of Australia's ten ranked universities achieves a top ten position: the University of Technology, Sydney has fallen from eight to tenth
The UK's ex-polytechnic universities struggle to make their mark on the global stage: only Oxford Brookes (40th) places among the global top 50
This year's top 10 universities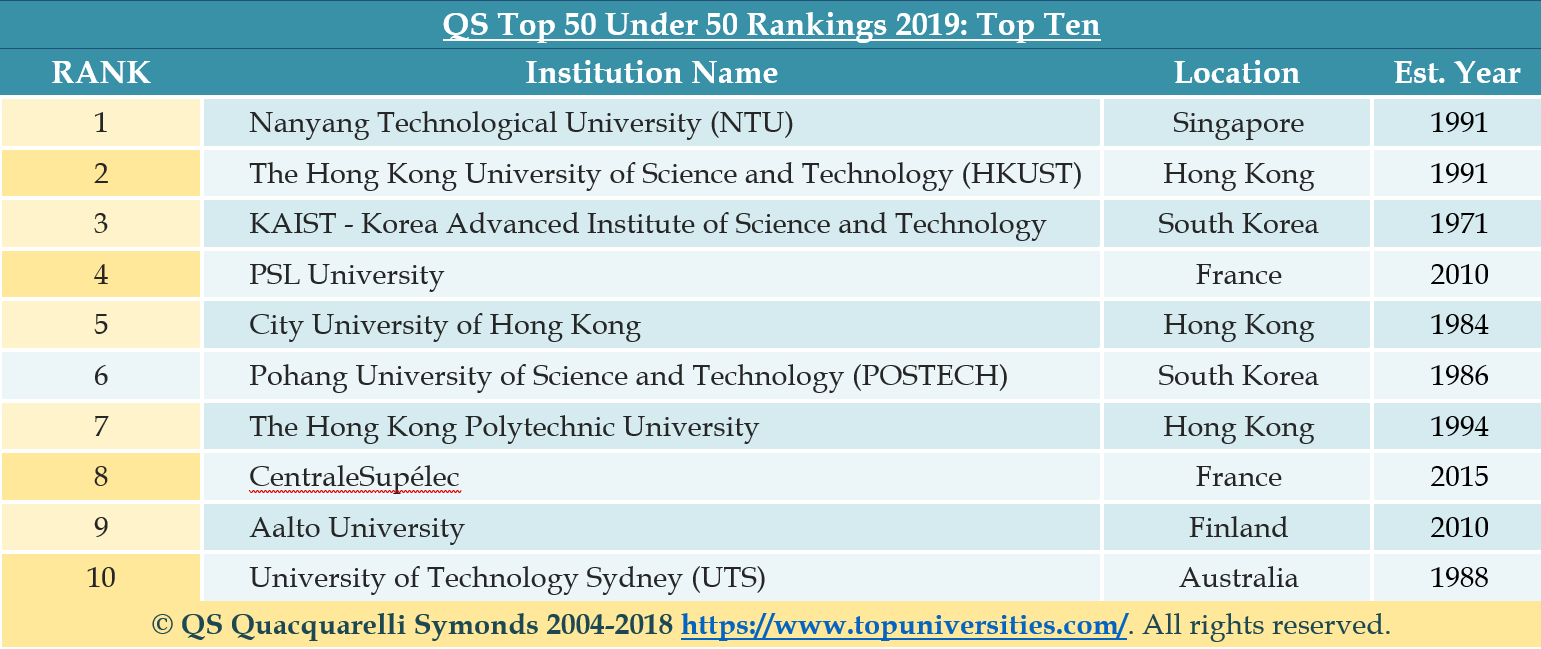 –
Providing analysis of how they correlate with our Overall QS World University Rankings, QS Research Director, Ben Sowter, said:
"Our Top 50 under 50 Ranking is no consolation prize for those universities that are included: 47 of the top 50 place among the top 400 of our overall table, and all 50 have featured among the top 400 at some point in their brief but successful histories. The excellence of these institutions belies the belief that rankings will only recognize older Anglosphere universities with centuries of reputation behind them, and provides a reminder to those veterans that ambitious upstarts are seeking – with increasing success – to disrupt established hierarchies."
Take a look at the QS Top 50 Under 50 Rankings 2019 in full here.