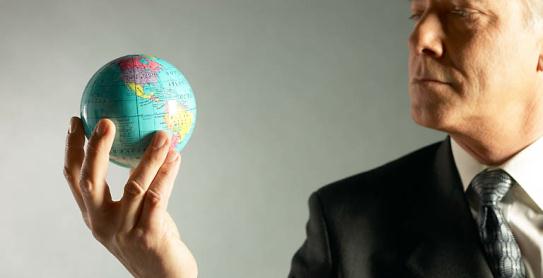 What do the QS World University Rankings 2013/14 suggest has been the biggest change to global higher education since the crash of 2008?
First, one thing has not changed: growth continues despite the international economic damage seen since the collapse of Lehman Brothers. In 2009 there were just over 3.7 million students studying outside their home country, according to the OECD publication Education at a Glance. In 2011, the latest year for which we have the numbers, the total was 4.3 million. 53 per cent were from Asia, mainly India, China and Korea.
Something else that has changed little in the recession years is been the pecking order of the top destinations. Of our top 20 universities in 2008, 15 are in the top 21 for 2013. Perhaps the most notable change is not MIT's move from ninth to top place, but the appearance of ETH and EPFL from Switzerland in the top 20.
Internationally mobile students, too, seem to be creatures of habit. International cities such as London (with Imperial College, the London School of Economics, University College and the London School of Hygiene and Tropical Medicine) remain their destinations of choice.
In 2008 we published a ranking of only 200 universities, which limits our ability to see change today. One of the most distinct moves is in Asia, where big winners and losers are all too apparent. In 2008 there were 10 Japanese universities in the top 200, starting with Tokyo in 19th place. There are still nine, but Tokyo is in 32nd place. From being Asia's top university five years ago, it is now behind institutions in Singapore and Hong Kong. By contrast, Korea has six top-200 universities, up from three in 2008. Seoul National, its top university, is in 35th place, up from 50 in 2008, and at this rate will overtake Tokyo some time soon.
It is hard to argue that China's growing economic reach is reflected in the standing of its education system. In 2008, China had six top-200 universities. Its leading institution, Peking, was tied with Seoul National in 50th place. This year it has one more, but Peking is only three places higher than five years ago.
European Emergence?
A consistent tale to emerge from these rankings is the poor standing of continental European universities, despite being in a rich, stable part of the world with a massive cultural and scientific heritage and with strong school systems. ETH Zurich, for long the top continental university, is now 12th in the world, and is the highest-ranked university not to work mainly in English. It was 24th in 2008. Its francophone sister institution EPFL is 19th. France had only four top-200 universities in 2008 and has only one more now.
Although the EcoleNormaleSuperieure was in 28th place in both years, it has little elite company. By contrast, Germany had 11 ranked universities in 2008 and manages 13 in the top 200 today.
The picture is more varied in the southern hemisphere. The Australian university system has always been obviously world-class, although the Australian National University has fallen from 16 in 2008 to 27 today.
In Latin America, we found only three top-200 universities in 2008, but today'sdeeper rankings show world-class universities across the region.They are led by Sao Paulo in Brazil at 127, up from 196 five years ago.
The 2008 rankings contained just one African university, Cape Town at 177. In 2013, Cape Town has hit 145 and remains Africa's top institution. South Africa still has the continent's only university system of significance on the world stage.