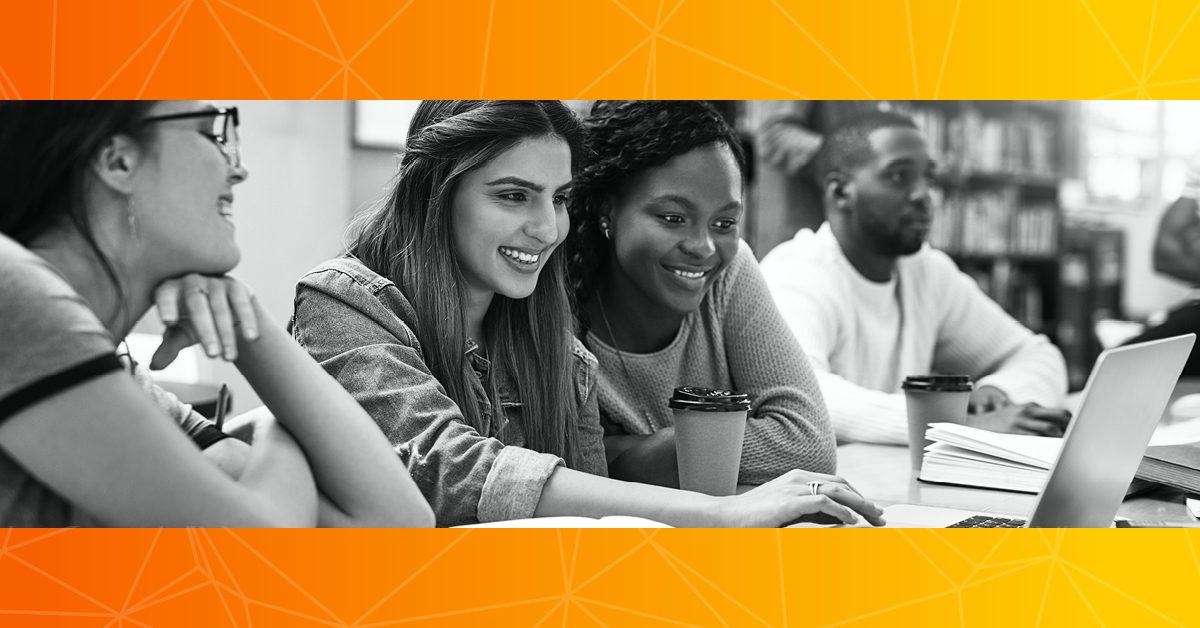 Since the first edition of the QS World University Rankings in 2004, the higher education sector has undergone many changes.
As a nexus in the higher education space – connecting millions of students and thousands of academics, employers and institutions worldwide – we work hard to continuously raise the bar in the field of institutional performance benchmarking, acknowledging our role in shaping higher education policies globally and influencing the decision-making of students across the world.
As we prepare for the 20th edition of the QS World University Rankings – launching at 9pm today (27 June 2023) – we reflect on how our methodology has evolved this year to shine a light on institutions who are looking beyond traditional priorities and working to meet the changing needs and expectations of students, society and the globe.
For a more complete overview of these changes, including influencing factors such as improved data sets, market feedback and changing priorities for the sector, we will be hosting a webinar: QS World University Ranking 2024: Excellence & Exploration on 10 July 2023.
Register for the 9.30am BST webinar
Register for the 4pm BST webinar
With QS World University Rankings, we strive to measure the key missions of producing quality research, developing highly employable graduates, adhering to quality teaching and internationalisation since we launched 20 years ago – we take this responsibility very seriously in providing continuity and stability to provide a reliable ranking system that identifies the world's leading universities.
What has changed in the QS World University Rankings 2024?
We've introduced three new indicators to reflect the changing priorities of students and the evolving missions of world-class higher education institutions today: a commitment to sustainability; even greater emphasis on supporting graduate employability and increased international research collaboration to solve the world's biggest challenges.

Sustainability
Shaped by the methodology and data that make up the QS World University Rankings: Sustainability, the 'Sustainability' metric is a new addition to the QS World University Rankings and acknowledges the importance of sustainable development – not just within an institution's practices, but its influence on the world through teaching, research and partnerships. We are the first of the major world rankings to include sustainability as a core metric.
A recent QS survey, where we queried over 140 institutions worldwide, demonstrates the growing acknowledgement among institutions of the significant role they play in sustainable development, as well as the substantial resource impact which they have. Students today expect universities to take positive action towards sustainability, both from a social and environmental standpoint. Our QS International Student Survey 2023 revealed as much, with 41% of prospective students actively researching the environmental sustainability strategy and efforts of institutions they were considering.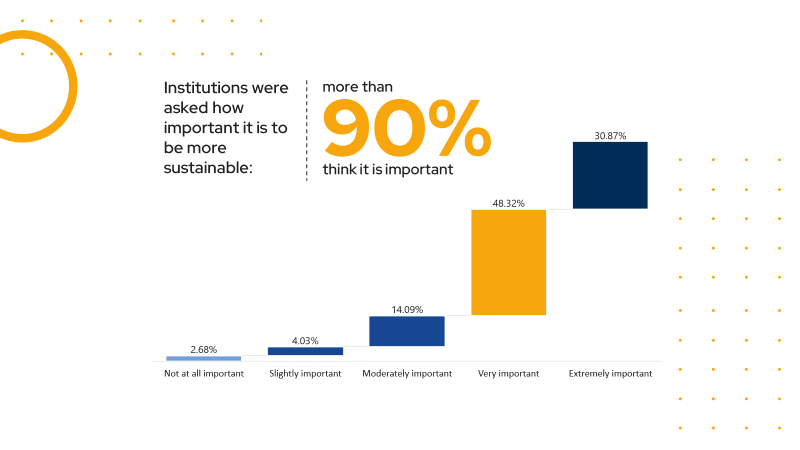 More than 90% of universities across the world told us that they believe it's important for higher education institutions to be more sustainable – this means fostering social change and environmental activism is largely prioritised through their research, pedagogy and community engagement.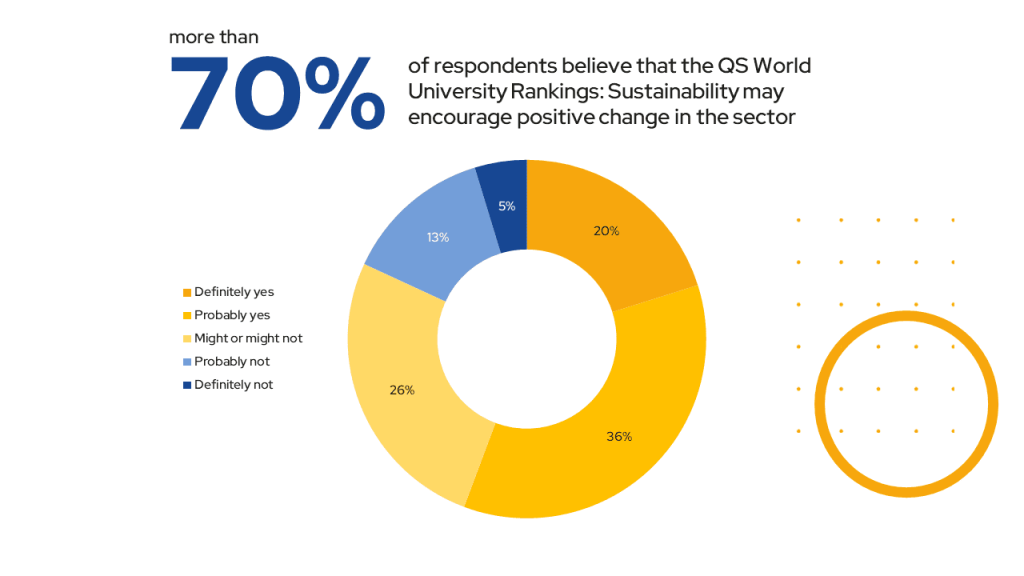 Among the institutions asked whether they think the QS World University Rankings: Sustainability will drive change, over 70% believed it had the potential to do so – acknowledging the influence our institutional performance insights can have on higher education leaders and decision-makers and serving as a guide for the sector.
Employment Outcomes

According to the QS International Student Survey 2023, up to 39% of respondents selected 'a high graduate employment rate' as one of their top five most important factors when deciding which university to attend – among other popular choices were 'a personal interest in the subject' with 53% and 'the course offers high quality teaching' being the first priority with 64%.
LinkedIn data on the state of the current labour market suggests nearly 70% of job seekers are eager to find remote and hybrid positions – which supports an increasing demand for greater international mobility of students to develop skills for working in a variety of international job markets.
The new 'Employment Outcomes' indicator acknowledges an institution's responsibility to ensuring their graduates are employable, while fostering future leaders who can become impactful to society and the economy within their respective fields.

International Research Network (IRN)
The IRN performance indicator has also been added to the QS World University Rankings to review the number of international partners that universities have in their published papers – it has been used in our regional rankings over the years and receives broad support from our academic community.
Evidence suggests that collaboration and knowledge sharing between institutions improves the quality of the research project and the final result – with transnational shared research playing a critical role in resolving some of the world's most pressing challenges.
It is important for QS to acknowledge this importance to contribute to the development of a global research solution strategy.
Want to hear more from the QS insights team behind the changes? We are hosting a webinar 'QS World University Ranking 2024: Excellence & Exploration' on 10 July where we will explore what it means to be a globally excellent university in today's higher education system – looking at examples of institutions who are meeting these expectations and how the sector can use this as an opportunity to reframe their performance.
Register for the 9:30am BST webinar Register for the 4pm BST webinar