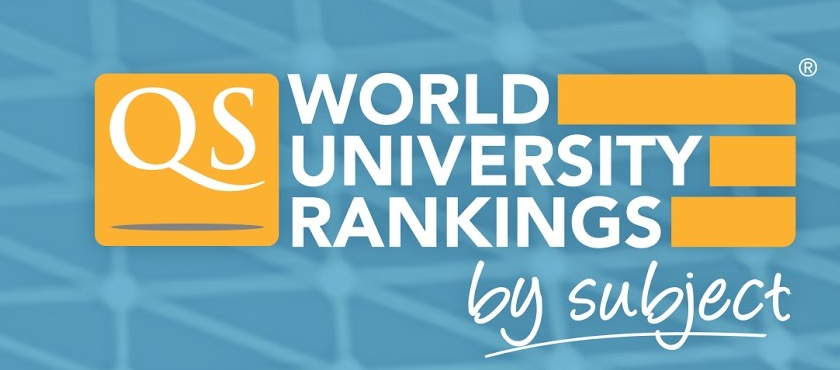 QS are set to release the eighth edition of the QS World University Rankings by Subject on March 1st. 
The research project enumerates the world's leading institutions for the study of 48 different subjects and five Subject Groups. The portfolio – the most extensive of its kind – is designed to provide a crucial comparative guide to university performance for students both aspiring and current, parents, career & study advisors, and academia.
QS have added two new tables to the portfolio this year: Library & Information Management and Classics & Ancient History.
The methodology behind our subject rankings 
1. Academic Reputation
The QS World University Rankings by Subject draws on responses from over 75,000 academics worldwide.
The results of the survey are filtered according to the area of expertise identified by respondents. While academics can select up to two areas of expertise, greater emphasis is placed on respondents who have identified only one. They are also asked to list up to 10 domestic and 30 international institutions they consider to be excellent for research in a given area.
2. Employer Reputation 
The rankings draw on survey results related to employability from over 40,000 respondents.
Employers are asked to identify the disciplines from which they prefer to recruit. They are also asked to identify up to 10 domestic and 30 international institutions they consider excellent for recruitment of graduates.
3. Research Citations per Paper
For our subject rankings, we measure citations per paper, rather than citations per faculty member to distinguish results per discipline for each institution.
4. H-index
Since 2013, our 'h-index' measures both the productivity and impact of the published work of a scientist or scholar at an institution.
The index is based on the set of academic's most cited papers and the number of citations they have received in other publications.
There were fascinating trends, and areas for consideration, that made this year's results different from any other
How did institution's in the United Kingdom fare in light of the transitional period presented by Brexit?
Has Brazil's economic crisis, that continued into 2018, affected their higher educational system? Have their institution's experienced a slump in subject rankings too?
Did the United States' higher education system record a rise or fall in their ranks overall?
MIT? Stanford? Cambridge? Find out which institution had the most top-ten subject ranks.
–
A snippet from this year's subject rankings…
For perhaps the first year since we began this research project, we see the improvement of Asian nations decelerate somewhat. There is no noteworthy proportional increase in the number of top-50 positions they take, and only the National University of Singapore demonstrates comprehensive competitiveness in the very highest echelons. The results demonstrate the challenges facing any institution or system aiming to reach world-class research performance standards. – Ben Sowter, QS Research Director 
Learn more about our Subject Rankings – Watch the 'Subject Rankings: Everything You Need to Know' Webinar!