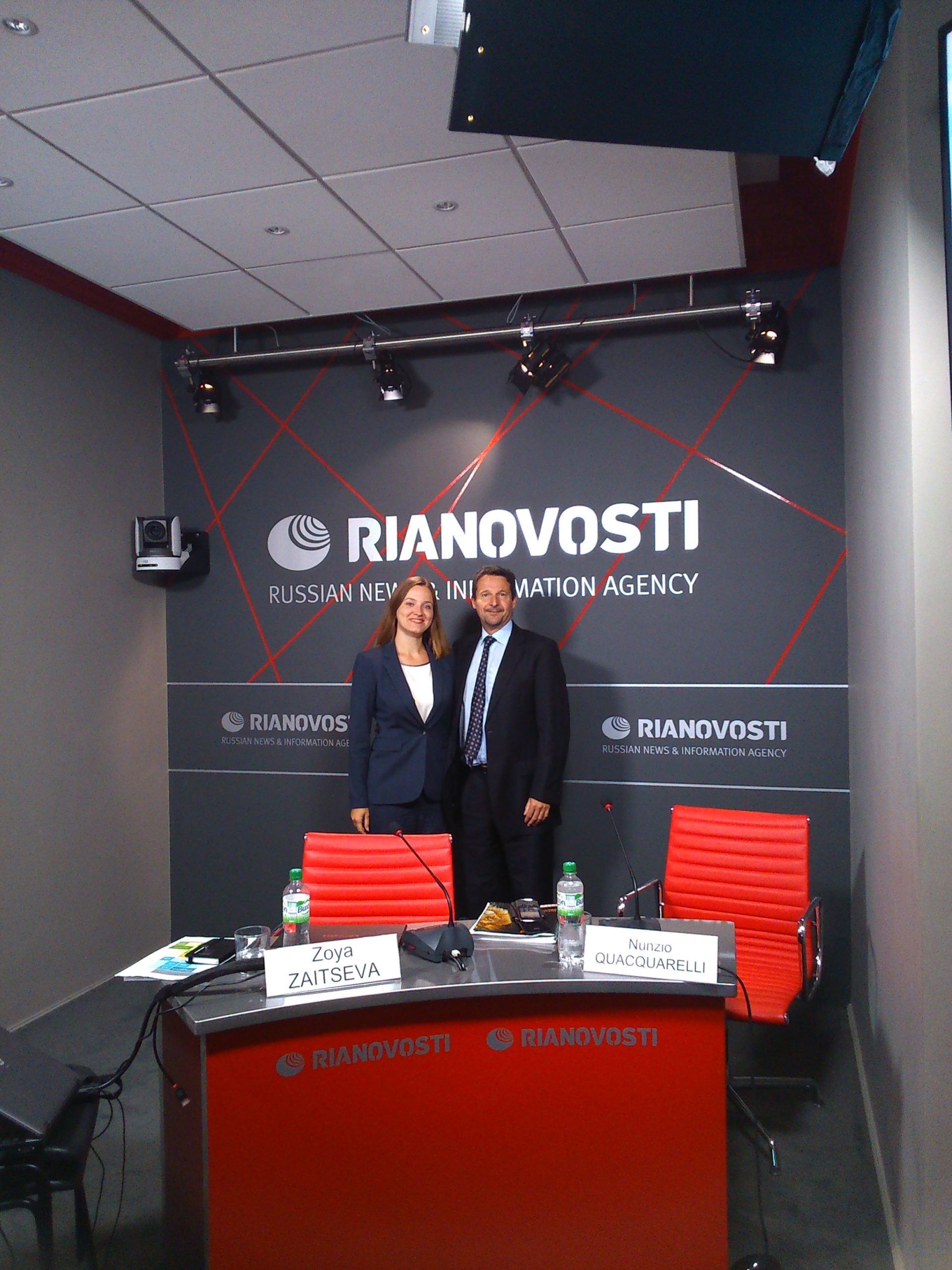 QS proud to announce a new collaboration with RIA Novosti, the leading news agency of the Russian-speaking world, as a partner whose mission is closely aligned with our own – providing academics, companies, students and young professionals with the most accurate and up-to-date information about international education and career opportunities.
Nunzio Quacquarelli, managing director of QS says: "Russia is certainly a dynamic country in terms of higher education development at the moment. The country has had many great achievements in the academic field that are not commonly known in the global arena, however, it appears this will be changing very soon. With the government investing heavily in the different activities of Russian universities, we expect to see an increasing number ranked in the QS World University Rankings, and we hope this partnership galvanizes the efforts of Russian universities even further.  We have already seen improved communication between our research and events teams and university officials, which greatly helps in our data collection processes as well as our efforts to present institutions from the region at a global level."
RIA Novosti will provide a comprehensive overview of global university ranking trends, sharing results of the annual QS World University Rankings, QS World University Rankings by Subject and other research output. This greatly contributes towards the dialog between the Russian and international academic and student audiences. QS's main priority now is to continue to provide practical recommendations on understanding and using different ranking systems. We are confident that this collaboration will bring Russian institutions the recognition they deserve on the international stage.