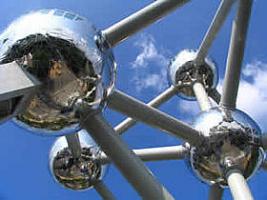 Last month, Belgium announced the implementation of quotas for international students for medicine and dentistry, officially targeting students who have not lived in Belgium for at least three years by restricting to a proportion of 30% of non-residents, concretely; French students are the most affected by this measure. Currently 20 to 30% of first-year students in medicine in Belgium are hailing from France. Five years ago, there were only 16% of students in medicine who did not obtain their higher school certificate in Belgium; it has now increased to 26%. In some universities, in particular near the Belgium-France border such as the Université de Mons, the proportion of French students is one of the highest in the country with 50% of first year students in medicine being French .
The main issue for Belgium is that students once graduated usually prefer to go back to France to work instead of working in Belgium, therefore the training nation is losing a significant work force.

French students have other options. If they have failed to secure a place at the entrance exams for studying in one of the highly competitive disciplines in France, why not trying to pursue studies in a neighbouring country where there is no language barrier, no entrance exam unlike many European countries and tuition fees are almost as affordable as in France (annually: 835€ in French speaking Belgian universities and 174€ for a Bachelor degree in France for 2011-2012), compared to the United Kingdom where tuition fees can be as high as £9,000, it is competitive. There will be a 'Belgian roulette' random drawing that will determine who is selected among the non-residents; many students must have crossed their fingers.
Belgium already has history with implementing quotas, in 2006, the country installed quotas for eight medical related disciplines such as veterinary medicine, midwifery, occupational therapy among other disciplines but these quotas have been then removed between 2007 and 2011 following some complaints. September 2012 will mark the desire to control more student immigration in Belgium.
More information on this article about quotas in Belgium from the French newspaper Le Monde (in French).