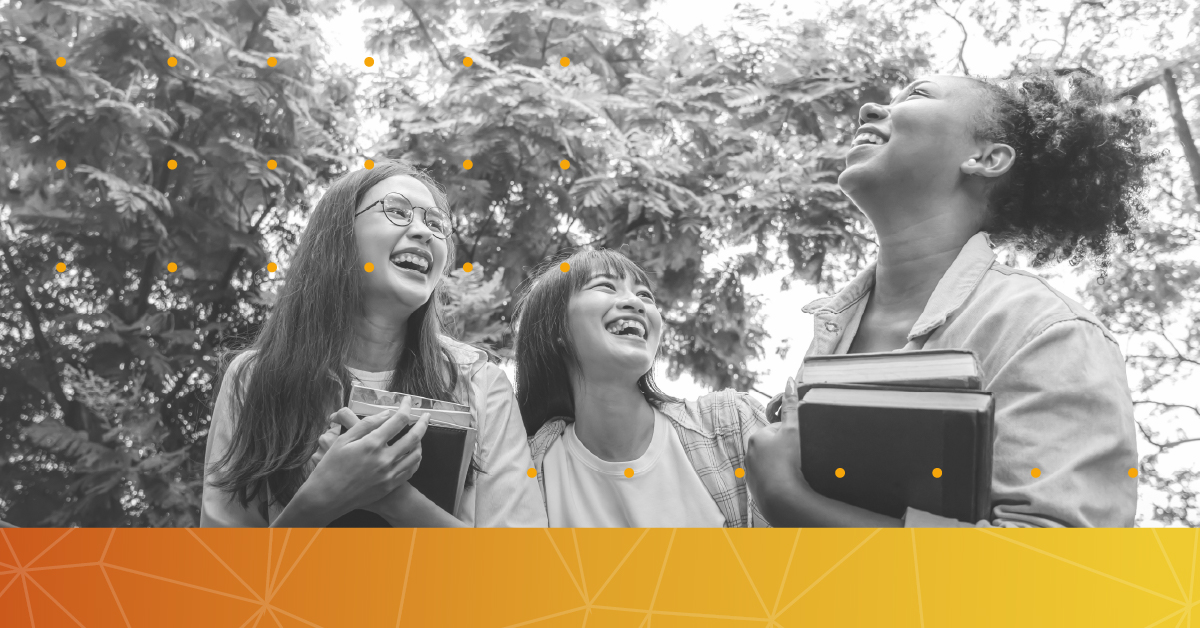 The QS World University Rankings: Europe 2024 are now live!
The first ever QS World University Rankings: Europe features 688 institutions, reflecting their performance in 12 categories – including our latest addition 'International student diversity', the first of its kind in our rankings methodology to not only assess the proportion of international students, but the number of nationalities represented by them – proving to be a truer reflection of diversity.
The countries with the most represented universities include the UK (15.5%), Türkiye (10.6%), Germany (7.8%), Italy (7.5%), France (7.2%), Spain (6.4%), Poland (4.8%) and Ukraine (4.8).
While several institutions have also been featured in the QS World University Rankings 2024, QS includes 106 newly listed European universities which have not previously been ranked. These locations are: North Macedonia, Moldova, Montenegro and Albania.
Top ten in QS World University Rankings: Europe 2024
This year's top 10 performers in the QS World University Rankings: Europe 2024 are:
1) University of Oxford
2) ETH Zurich – Swiss Federal Institute of Technology
3) University of Cambridge
4) Imperial College London
5) UCL
6) The University of Edinburgh
7) Université PSL
8) The University of Manchester
9) EPFL
10) King's College London
According to the QS World University Rankings: Europe 2024, seven UK institutions dominate the top 10 list with the University of Oxford taking first place.
University of Oxford, University of Cambridge and Imperial College London are among the institutions with 100 points for 'Academic reputation', 'Employer reputation' and 'International Research Network'. This is a testament to the UK's strong higher education system, which is renowned for its quality teaching and research. Some institutions in the top 10 account for over 10% of the international student population, indicating the UK's strength in attracting international students.
Interestingly, The University of Edinburgh is the only institution in this year's QS World University Rankings: Europe 2024 to receive a perfect score of 100 in the sustainability indicator.
Other institutions in locations Switzerland (two) and France (one) also enter the top 10 – achieving high scores such as ETH Zurich – Swiss Federal Institute of Technology in 'Citations per paper' with 99.8, EPFL in 'International faculty' with 100 and Université PSL in 'Employer reputation' with 99.7. 
It is noteworthy that many universities outside of the leading top 10 are excelling in certain indicators. For example, Universitat Autònoma de Barcelona (ranked 66th) with 100 in 'Inbound exchange students', University of Luxembourg (ranked 182nd) with 100 in 'Outbound exchange students' and Aalto University (ranked 40th) with 99.8 in 'Employment outcomes'.
What are the most popular destinations in Europe for prospective international students?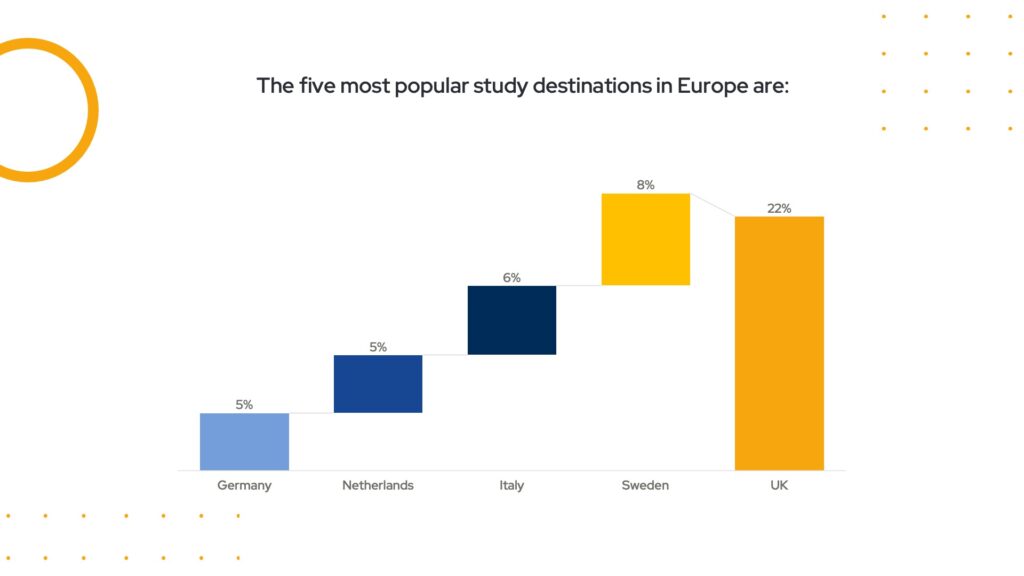 In the QS International Student Survey 2023, which collected over 42,613 respondents, prospective international students said the UK was their top choice for the best study destination in Europe (22%).
The next most popular destinations were, Sweden (8%), Italy (6%), and Netherlands and Germany with 5% each.
Similarly, in our latest report, we found that 58% of UK prospective students who are highly interested in studying in the UK attribute their decision-making to a high employability rate. Career outcomes remain a critical aspect in student decision-making as it is valued as the most important factor when choosing a university.
Since the UK is notable for its excellent reputation and producing graduates with desirable skills and employment after graduation, it continues to be an attractive destination for international prospective students. London was also named as number one in the QS Best Student Cities 2024 released in July this year.