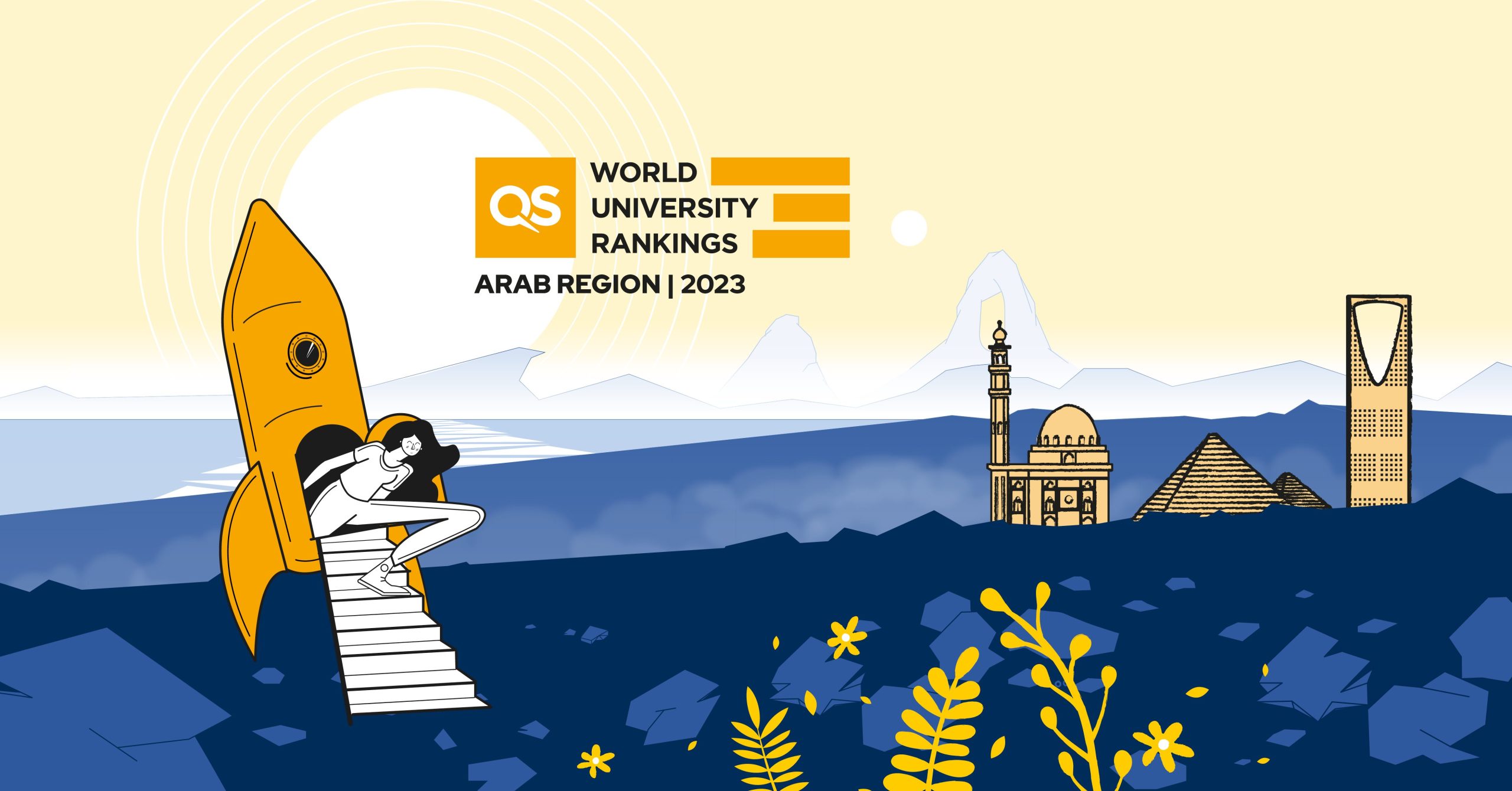 The QS World University Rankings: Arab Region 2023 are now live!
The eighth edition of this ranking features 199 institutions, up from 181 last year, making it our largest Arab region ranking to date. Among the major locations represented are Egypt with 33 featured institutions, Saudi Arabia (31), Iraq (28) and Jordan (22), which together, account for more than half of all ranked institutions.
Access the full World University Rankings: Arab Region 2023 here
Taking the first place for the fourth consecutive year is Saudi Arabia's King Abdulaziz University (KAU) and the United Emirates in the top 20. It is also noteworthy that three Saudi Arabian universities have been included in the ranking's top six since the first edition of the QS Arab Region University Rankings in 2014. 
Qatar University and King Fahd University of Petroleum & Minerals are ranked second and third for another year, respectively. Aside from receiving a 100 overall score, King Abdulaziz University (KAU) boasts the greatest number of perfect scores of any institution, receiving a score of 100 in Academic Reputation, Employer Reputation, Citations per Paper and International Research Network. A flawless score was also achieved by King Saud University in International Research Network, as well as Web Impact. 
The American University of Beirut (AUB) loses its fourth position to King Saud University, who have risen from sixth place last year – American University of Beirut (AUB) are now ranked fifth. 
As for the sixth place, United Arab Emirates has fallen from fifth. Khalifa University of Science and Technology has improved from ninth to seventh place – replaced by Sultan Qaboos University, now in eighth. 
As for another positive achievement, Khalifa University of Science and Technology is amongst those to have achieved a perfect score of 100 in International Faculty and Staff with PhD. Although American University of Sharah dropped one position to ninth, they also share a high score in International Faculty. University of Jordan remains in 10th place for the second year in a row. 
Several ranked institutions achieved perfect scores in International Faculty (16 institutions), Staff with PhD (seven institutions) and International Students (13 institutions). These include Alain University (ranked 28th), Canadian University Dubai (ranked 24th), Kuwait University (ranked 30th), Prince Mohammad Bin Fahd University (ranked 18th) and Islamic University of Lebanon (ranked 43rd). 
The region is home to a number of young universities (under 50 years old). There is a wide range of academic programmes available at the featured universities – classified as comprehensive – with over half integrating a medical school. 
Of the 21 new entrants in total, two have secured their places in the top 100, namely Tunisian Université De Sfax and Moroccan Université Internationale De Rabat. Iraq has the highest number of new entrants with eight institutions, followed by Algeria, Egypt, Jordan, Morocco and Palestinian Territory all with two more entrants each. Libya, Tunisia and Yemen have all increased their participation in this year's edition by one institution each. 
Access the full World University Rankings: Arab Region 2023 here