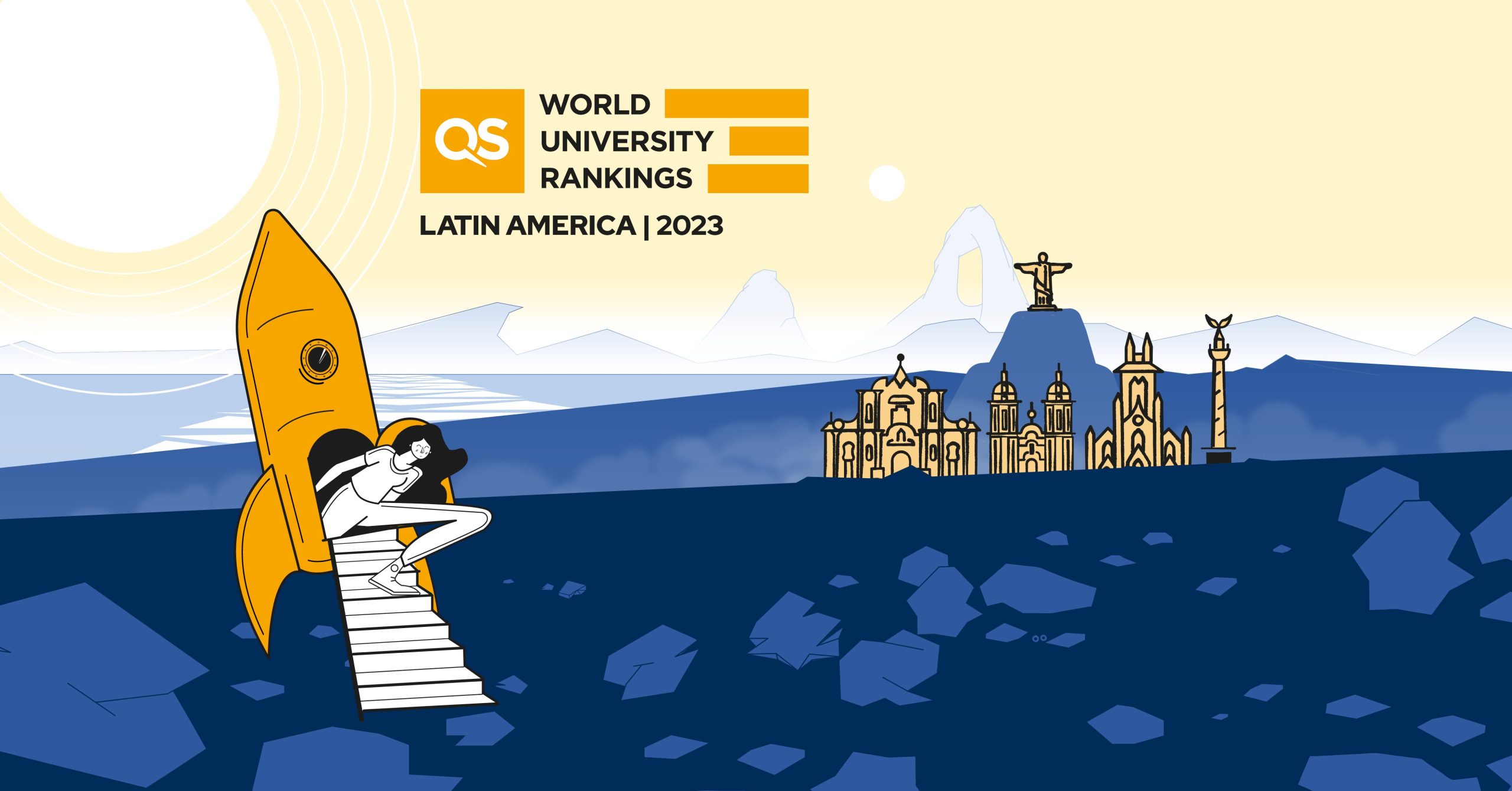 The QS World University Rankings: Latin America 2023 are now live!
For the fifth consecutive year, Pontificia Universidad Católica de Chile has been crowned Latin America's top university. Universidade de São Paulo takes second place, while Universidad de Chile comes third.
Access the full QS World University Rankings: Latin America 2023
A total of 428 institutions were reviewed for the twelfth edition of these rankings – an increase of 2% from last year – making it our largest Latin American ranking to date.
With an additional 12 entrants, two of these qualifying in the top 300, submissions are predominantly seen from universities represented in Brazil (98), Mexico (64) and Colombia (62) – altogether accounting for over half of all universities ranked. Nevertheless, Argentina and Ecuador are slowly gaining a foothold in the top 100 as well.
Like all QS regional rankings, the QS World University Rankings: Latin America assess a variety of institutional features, including the sustainability of international partnerships, the quality, productivity and impact of research efforts, as well as employability rating of graduates
The top 20 featured universities from last year are among the top 20 again this year, though with some movement among overall ranking and individual metric scores. For example, Universidade Estadual de Campinas (Unicamp) is now ranked fifth and received exceptional scores in Papers per Faculty (100), Staff with PhD (99.9) and International Research Network (99.9) among many others. It's previous year's position of seventh place is now held by Universidad Nacional Autonoma De Mexico (UNAM) who dropped from sixth.
The following institutions received top scores of 100 for both Academic and Employer Reputation: Pontificia Universidad Católica de Chile, Universidad de Chile, Universidad Nacional Autónoma de México and Universidad de Buenos Aires.
This year, there was a significant degree of disparity among institutions regarding the metric 'Papers per Faculty'. For example, while the top three ranked institutions received scores of 96 and above for this metric, Tecnologico de Monterrey, ranked fourth overall this year, received a score of 15.3 This demonstrates that research output is still a challenge even among some of the highest-ranked institutions in the region. We reflect on why this might be in our recent blog: Overcoming barriers to research at Latin American higher education institutions.
Access the full QS World University Rankings: Latin America 2023