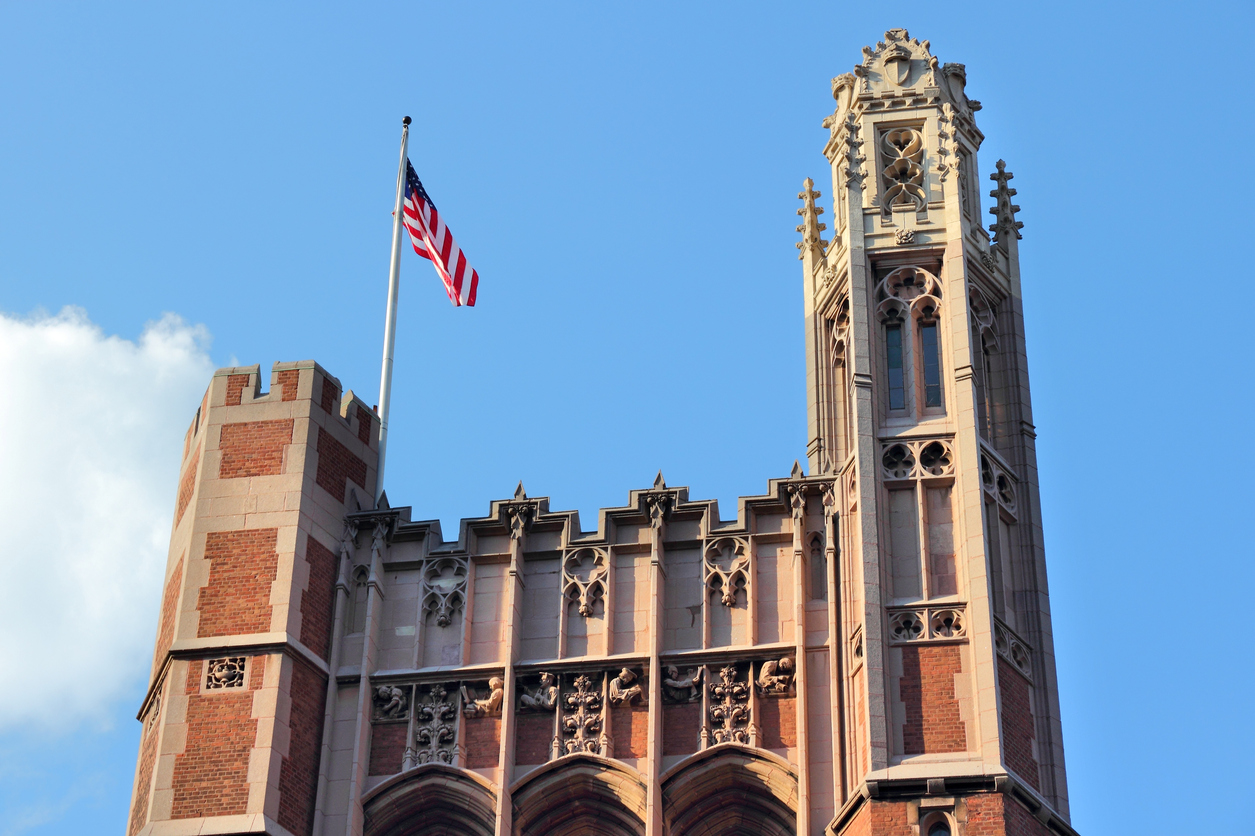 Harvard University earns the top spot in the inaugural QS World University Rankings: USA. 
The first-ever QS World University Rankings: USA are now live, with Harvard University leading the pack ahead of Stanford University, ranked second, and the Massachusetts Institute of Technology (MIT), ranked third.  
Rounding out the top ten, in order are the University of California, Berkeley; Columbia University; Yale University; University of California, Los Angeles; University of Pennsylvania; Princeton University; and Cornell University.   
The QS World University Rankings: USA listed 300 institutions across the country, with California leading with 37 institutions, followed by New York with 35.  
The new US rankings were launched to provide international students with new and more refined insights when deciding on a study destination in the US.  
In order to recognize the fact that excellence can be found in different types of institutions, QS has included different types of institutions that offer all levels of study from the undergraduate to PhD level (Master's Colleges and Universities and Doctoral Universities), as defined by the Carnegie Classification of Institutions of Higher Education.  
The new ranking offers students a ranking system more reflective of their needs by utilizing data around employability, diversity, learning experience, and institutional efficiency (i.e. retention rates). 
Four areas were identified as key indicators of institutional strength as part of the rankings' methodology: employability, diversity and internationalization, learning experience, and research.  
Academic reputation data was gathered through a QS survey of over 94,000 higher education professionals—the largest survey of academic opinion in the world.  
Diversity and internationalization metrics were influenced by UN Sustainable Development Goals, such as Goal 5: Gender Equality and Goal 10: Reduced Inequality. Faculty gender diversity, student ethnicity, and the number of Fulbright recipients were all included as factors.  
To recap, here is the full top ten list of the QS World University Rankings: USA:  
Harvard University

 

Stanford University

 

Massachusetts Institute of Technology (MIT)

 

University of California, Berkeley

 

Columbia University

 

University of California, Los Angeles

 

Yale University (equal sixth) 

 

University of Pennsylvania

 

Princeton University

 

Cornell Unive

rsity