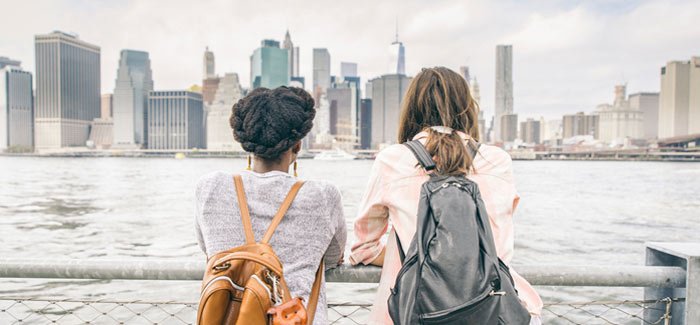 There are many different factors feeding into students' university experience but one undeniable, universal and significant factor is the location of the university itself. More specifically, it is the city that the university is located in or next to. This is especially true for city-based universities that are not able to create the campus 'bubble'.
Through our research with current and prospective students across the globe, they tell us time and time again that the location of their future institution is really important to them. It brings with it the environment, personal and professional opportunities, local culture and much more. In fact, for many, cultural interest and lifestyle associated with the location of the university is the number one reason they select that university.
As can be seen from the chart below, intentional students from all over the world mentioned location (highlighted in green) in their top five priorities when selecting an institution for a master's degree:
There is a number of considerations that go through students' heads when thinking about the location of their future university – affordability, safety, employment opportunities – just to name a few. But surprisingly often, cultural interest and the desire to experience something new outweigh practical considerations, especially for western students. US students, for example, told us that one of the key reasons they consider studying abroad is because of their personal interest in a particular country/city.
This is exactly why we produce the QS Best Student Cities Rankings, looking to inform students about the most liveable and exciting cities to be in as a student. For our 2017 edition, we would really like to supplement facts and figures with what students have to say about cities they've experienced and their 'dream cities'. Please help us shape the rankings and inform prospective students by taking our short survey. If you work at a university, please don't hesitate to share this with your students.
We are excited to hear from you and share your opinion with the world. And of course, don't forget to check out the new 2017 edition of the QS Best Student Cities out in February!