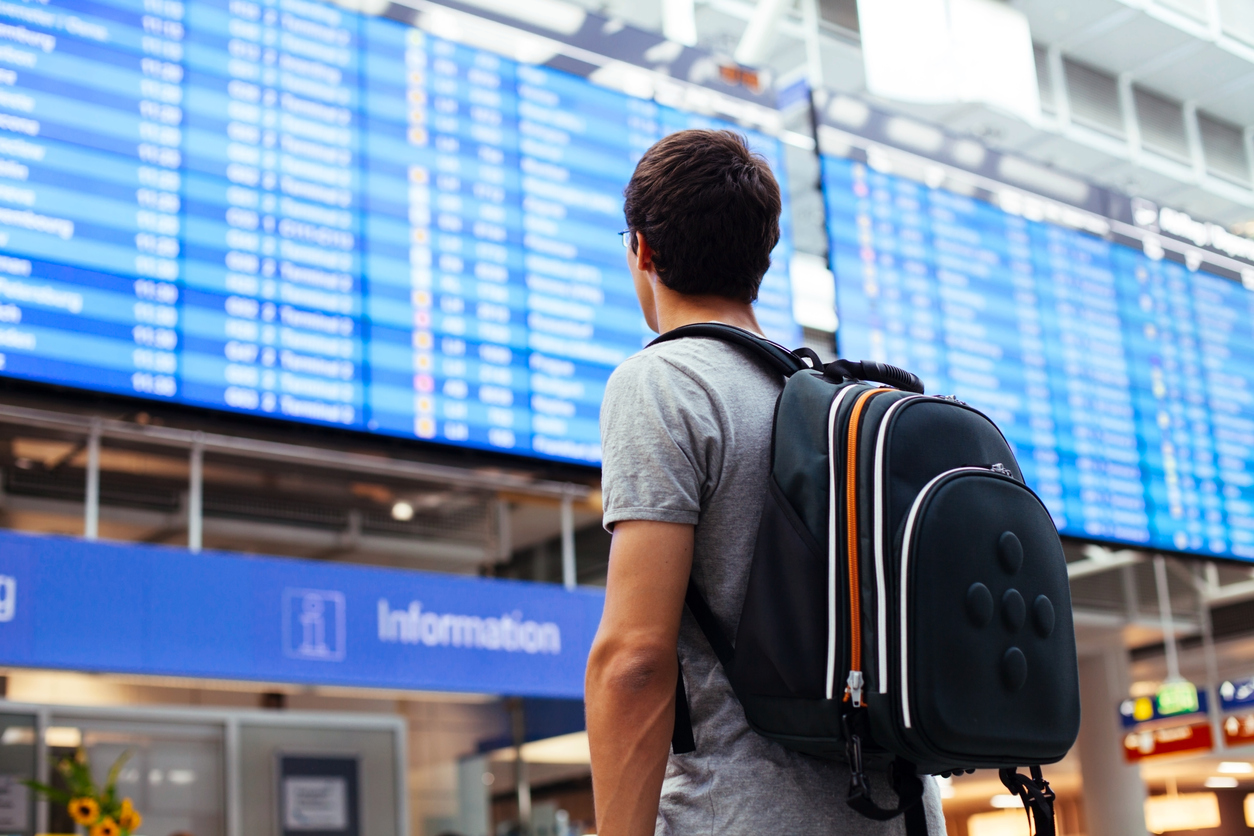 Could reframing international student mobility help higher education institutions appeal to environmentally-conscious international students? 
The ongoing QS coronavirus reports reveal that, despite the significant disruption presented by the coronavirus pandemic, many prospective international students are still committed to achieving their goal of studying abroad in the future.  
In April 2021, prospective international students were asked how their plans to study abroad had been impacted by the coronavirus pandemic, with 47% of respondents claiming they planned to defer or delay their entry to their chosen study destination by a year.  
Only 5% of respondents said they no longer planned to pursue higher education overseas, reflecting the long-term goal of the majority to one day travel abroad to study.  
However, the pause in global mobility as a result of the coronavirus pandemic has also forced the higher education sector and the rest of the world to reflect on its environmental impact. 
Could universities use the current disruption to student mobility to appeal to a new generation of higher education students; those who value sustainability as well as international study?  
We spoke with Veena Haran, Director of the Asia-Pacific region for Common Purpose Student Experiences. Common Purpose is a non-for-profit organisation that specialises in the delivery of face-to-face and online leadership programmes. 
Veena suggests that reframing traditional mobility as a result of the COVID-19 pandemic may help institutions meet the expectations of the climate generation and, in turn, attract greater numbers of students, either through in-person or online teaching. 
Is there a shift in student expectations of international mobility? 
"There is an increasing level of climate and environment anxiety amongst the current generation of young people.  
"According to the biggest scientific study yet on climate anxiety and young people, nearly 60% of those aged 16 to 25 were very or extremely worried about climate change; many of whom will enter or are currently studying in universities.  
"As published in the 2020 August Issue of the QS Global Education News Magazine: The Campus green:  
'The entrants to university over the course of the next two decades clearly care deeply as a collective for their own futures and are environmentally active at scale. With the help of the UN's Sustainable Development Goals, they are learning a new language through which to communicate their disquiet. Universities are supposed to be places of enlightenment and they are going to need to live up to that expectation to restore that vital trust.' 
"This the expectation of students in universities globally. Over the last 12 months, 4,000 students from over 18 countries and over 90 nationalities have been through our asynchronous course on the UN Sustainable Development Goals (SDGs). A vast majority of these students said they are most passionate about SDGs connected to climate action and sustainability. 
"Thus, universities become key contributors to achieving sustainable development and embedding the SDGs on all fronts, academic and non-academic including mobility." 
How can universities foster student mobility in the new normal? 
"Whilst the ongoing pandemic has forcibly pushed universities to rethink and reframe student mobility, it has also offered them a great opportunity to test transformative and collaborative virtual experiences to replace traditional mobility. 
"In the past 12 months, through virtual mobility and global experiences, we have been able to bring thousands of students together who most likely would have never otherwise met and learnt with and from each other. 
"These virtual experiences create a 'truly global' environment at scale and deliver learning outcomes and impact that are on par with in-person short-term mobility experiences, if not superior.  
"92% said they felt better able to understand other cultures, 93% said they felt better prepared to work with difference and 90% said they felt they could better solve complex problems. These further reiterate the insights of all global research on the development of crucial graduate skills and attributes through short-term mobility. 
"Equally, by offering virtual mobility experiences, universities have been able to demonstrate their commitment to sustainability and potentially further embed the UN SDGs. This is even more significant as they seek to position themselves as the university of choice to this climate generation of students with a level of care and concern for the environment and sustainability as never before.  
"However, as countries and travel open up and universities return to business as usual, they risk losing the opportunity to build on these advancements and this is not something the generation would accept. As universities look into the new normal, they need to consider how to create a balance and continue to deliver powerful mobility experiences with sustainability at their core." 
While the coronavirus pandemic has heavily disrupted the international higher education sector, it has also created a window of opportunity for institutions to shift their approach to student mobility; to take a more efficient and sustainable approach to international study.  
The APPLE 2021 Conference and Exhibition was held from 1-3 November 2021.  You can access a full agenda of all of the sessions here. Keep following our blog to find out more about our upcoming programme of summits and conferences.