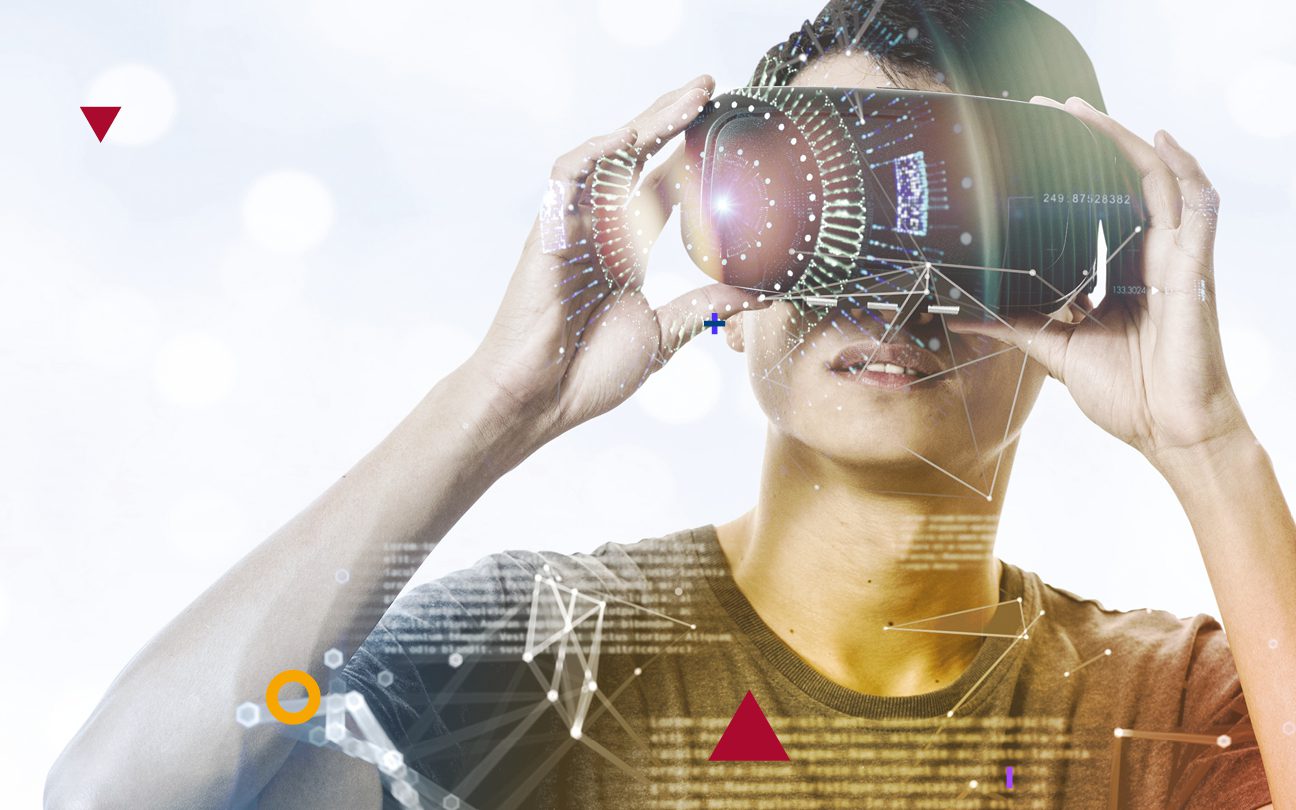 Join the world's leading educators and experts in exploring the latest advances in digital innovation at this year's virtual QS-Wharton Reimagine Education Awards and Conference (6-10 December 2021). 
This year's event brings together leading educational innovators from universities, schools, education technology companies and other stakeholder organisations to participate in panels, workshops and round tables on the theme of The New Remarkable. 
Delegates will also be the first to learn the names of the winners of the prestigious QS-Wharton Reimagine Education Awards, including the Global Award Winners who receive US$50,000 in funding. 
Across our 16 award categories including Hybrid Learning, Business Education and Nurturing Employability, this year's award scheme received more than 1,100 applications from 105 countries.  
There will be opportunities for delegates to hear pitches from the 120 shortlisted applicants, ask them questions about their work and vote for their favourite innovation.  
Reimagine Education founders Nunzio Quacquarelli, CEO of QS Quacquarelli Symonds, and Dr Jerry Wind, Professor Emeritus at The Wharton School, said: "We seek to examine the fundamental ways in which both education and work are going to change over the coming decades – and to make sure the world is prepared for those changes. No one sector has all the answers here. We need government input; we need universities at the table; we need employers to tell us what they need to thrive throughout the fourth industrial revolution. 
"So we bring leaders from government educational departments, we bring staff from world-leading universities, and we bring those behind some of the best edtech startups in the world. They come together, and each brings their needs, concerns, and perspectives with them. The result is a forum that does more than perhaps any other to foster an integrated, holistic understanding of the future of education." 
Confirmed speakers include: 
Anthony Salcito, Vice President – Worldwide Education, Microsoft.

 

Rebecca Allyn, Education to Workforce Lead, Amazon Web Services.

 

Professor Timothy Quine, Deputy Vice Chancellor (Education), University of Exeter.

 

Anshul Sonak, Senior Director – Global AI Readiness, Intel Corporation.

 

Associate Professor Christine Greenhow, University of Michigan.

 

Anthony Tattersall, Vice President, EMEA, Coursera.

 

Justin Edwards, Director – Learning Programs, Minecraft.

 

Austen Allred, Co-founder and CEO, Lambda School.

 

Sophie Bailey, Founder, The EdTech Podcast.

 
The conference will cover three key tracks:
Future of Teaching and Learning – Uncovering how educators can use technology to improve both teaching and learning comes, with panels debating the role of machine learning, AI and work-orientated experiential learning.
Future of University – Exploring how universities might adapt or respond to ensure they remain relevant to the demands and disruptions of the 21st century. 
Future of Work – Focusing on the relationship between education and employability including how universities are successfully incorporating work-based learning into their classrooms.
This year's QS-Wharton Reimagine Education Conference and Awards took place from 6-10 December 2021. There is still a chance to register and attend the sessions, which will be available on demand until 31 January 2022.