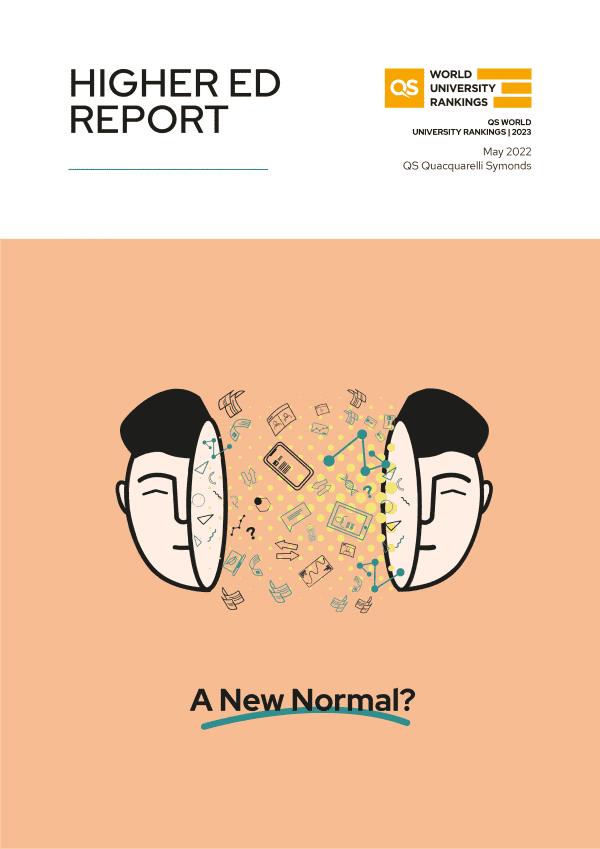 Complete the short form to download your copy of the QS World University Rankings 2023 Higher Ed Report.
The report features:
A table featuring the 19th edition of our flagship rankings – our largest ever – showcasing the performance of 1418 Higher Education institutions
How the COVID-19 pandemic created "a lost generation" of university students
A detailed analysis of academic cheating in higher education during COVID times
An essay exploring how higher education can fill the graduate data skills gap
Why it's important to ask the right questions about the data universities have
With new teaching methods developing and being created, what's the latest in pedagogy?
Fill out the short form to receive your free copy.