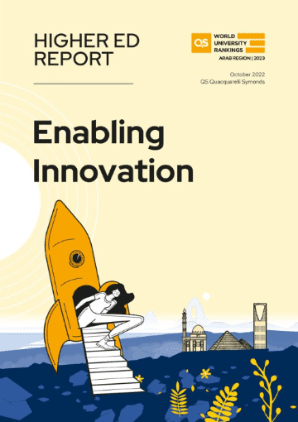 Complete the short form to download your copy of the 2023 QS World University Rankings: Arab Region Higher Ed report.
The report includes:
 A detailed overview of the performance of all institutions ranked in the 2023 Arab Region Ranking
 ''Where do we go now?'' – As institutions move into a post-pandemic future, how are they ensuring students continue to build skills and prepare for lifelong learning?
 ''Bridging the Gap'' – Universities, globally, are pressing to increase their partnerships with the private sector. How advance is the Arab region?
How the latest Ranking can help set the agenda for universities in the region
Fill out the short form to receive your free copy.