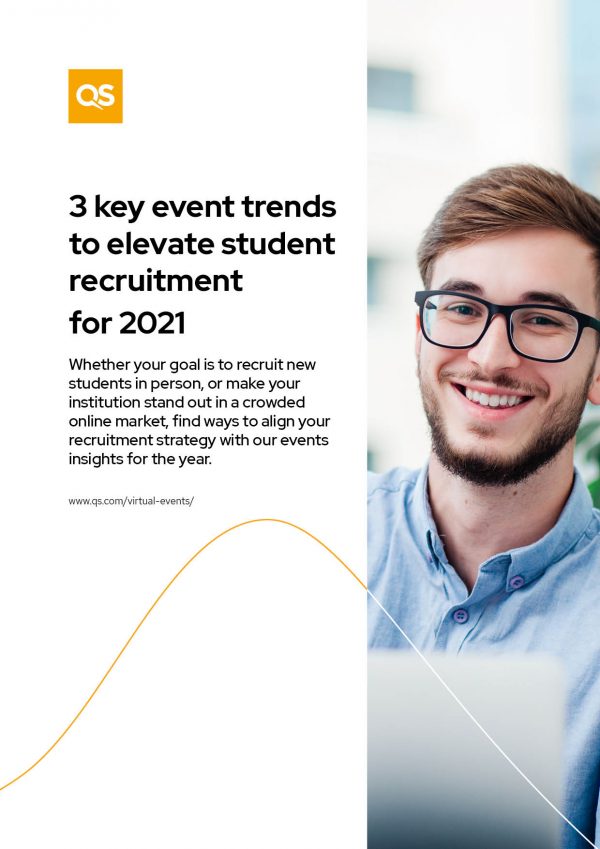 2021 ushered in a new set of recruitment priorities for QS client partners, along with new expectations for prospective students in their research journey. So, what did this mean for virtual student recruitment events?
Based on QS' on-the-ground experience managing the digital transformation of our events, we've identified three key recruitment event trends that are projected to continue throughout 2021 and beyond.
Download the white paper to leverage QS student data and client feedback to inform your student recruitment strategy and receive answers to the following questions:
Do virtual recruitment events still provide value for admissions and marketing teams in 2021?
Which types of student recruitment events are most effective for engagement?
Will virtual events continue as physical events resume?
Fill out the short form to download the white paper now.