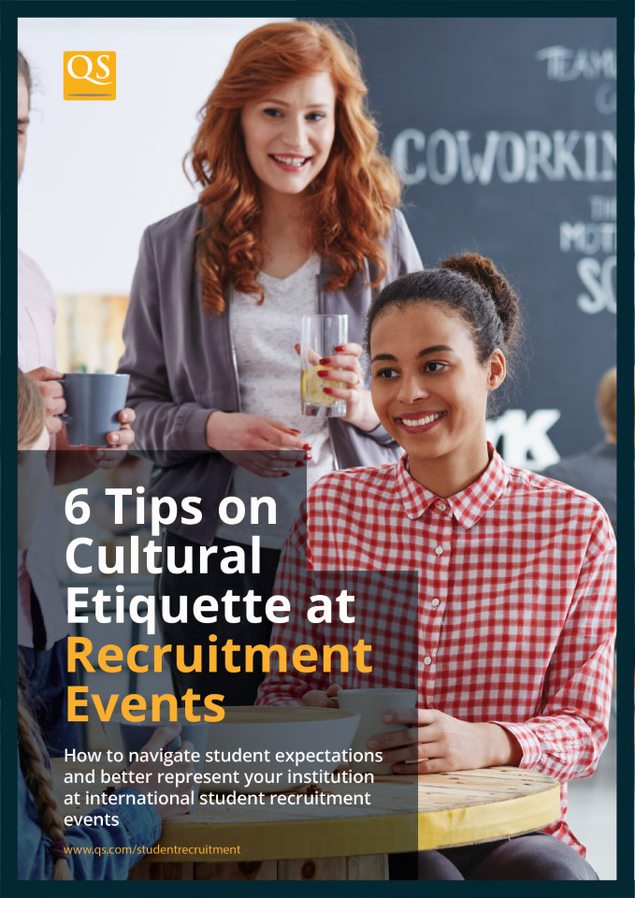 Cultural etiquette is a core consideration for university representatives at student recruitment events and fairs.
This report will detail how university representatives can navigate these cultural nuances while engaging and attracting prospective students.
This report will cover six actionable tips, including:
How to attract students to your table
How to navigate student gift giving
How to dress appropriately at recruitment events
And more…
Complete the short form to download your free copy of this report today.