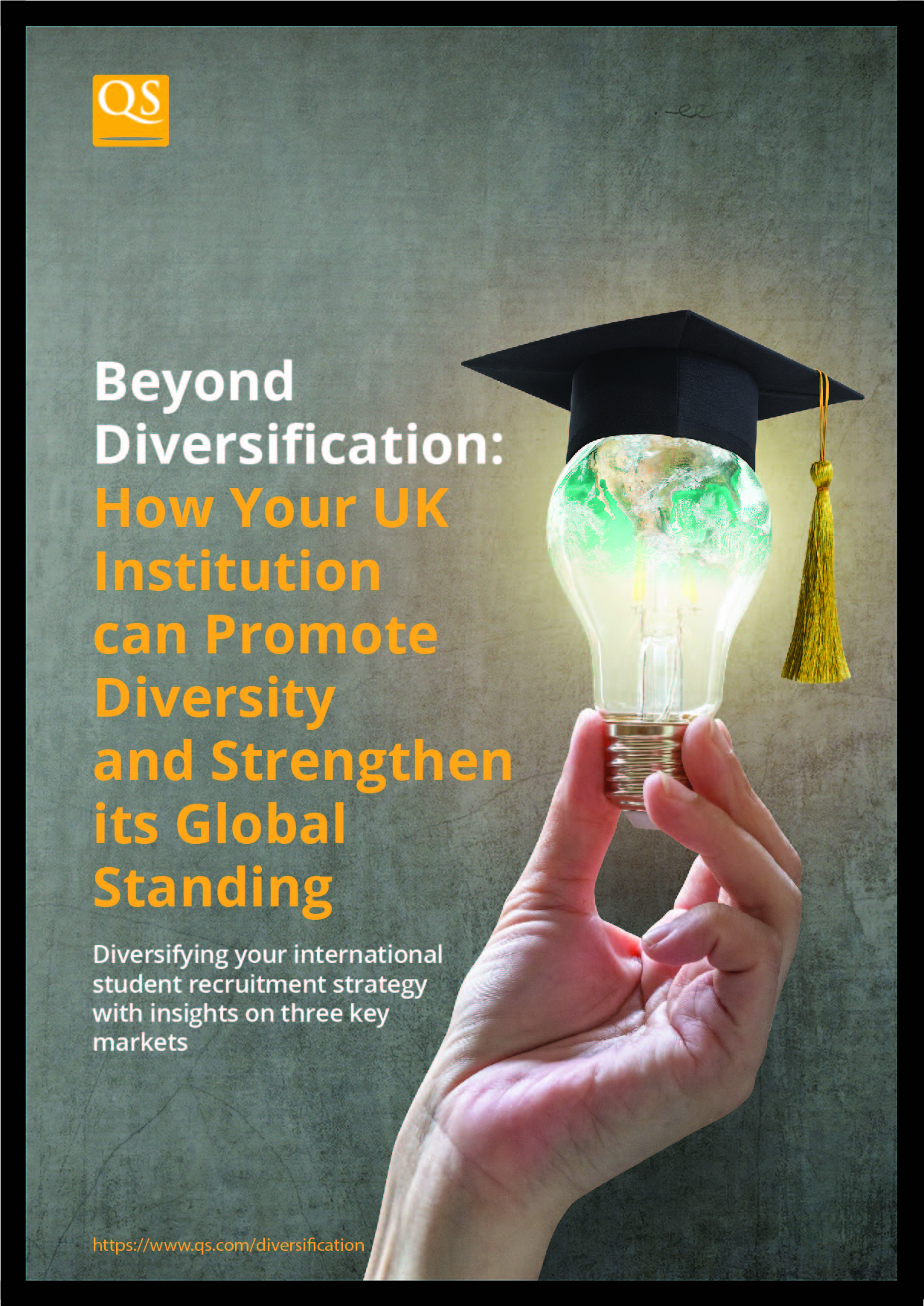 The coronavirus crisis has restricted student mobility across the globe, leaving many UK institutions wondering whether they will be able to sustain their international student recruitment efforts. 
To ensure your UK institution can meet its international student recruitment needs, diversifying your source markets is an essential step.  
In this white paper, we explore three key markets that UK institutions can diversify into, including: 
North America

 

West Africa

 

Southeast Asia

 
To explore these opportunities and discover exclusive QS statistics, please fill out the short form and download your free copy of the white paper.