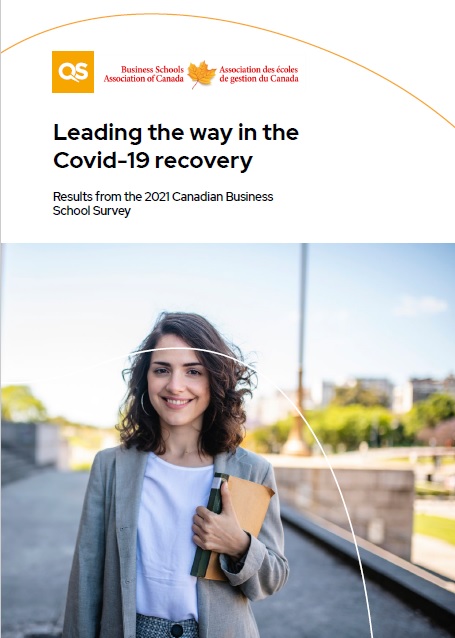 Simply complete and submit the short form to download your copy of Leading the way in the COVID-19 recovery (a collaboration between QS Quacquarelli Symonds and the Business Schools Association of Canada) report.
This report synthesizes the data collected from qualitative online interviews with business school deans and a quantitative survey of selected business school staff. It examines how business schools have dealt with the challenges presented by COVID-19, as well as plans for the future as the world aims to transition out of the pandemic. 
The topics covered in the report include: 
The impact of COVID-19 on international education and collaboration
Challenges and opportunities presented by COVID-19 for business school research programs
Workforce management and staff welfare during the pandemic
Perspectives on 2022 and beyond

For more information, please download your copy now.