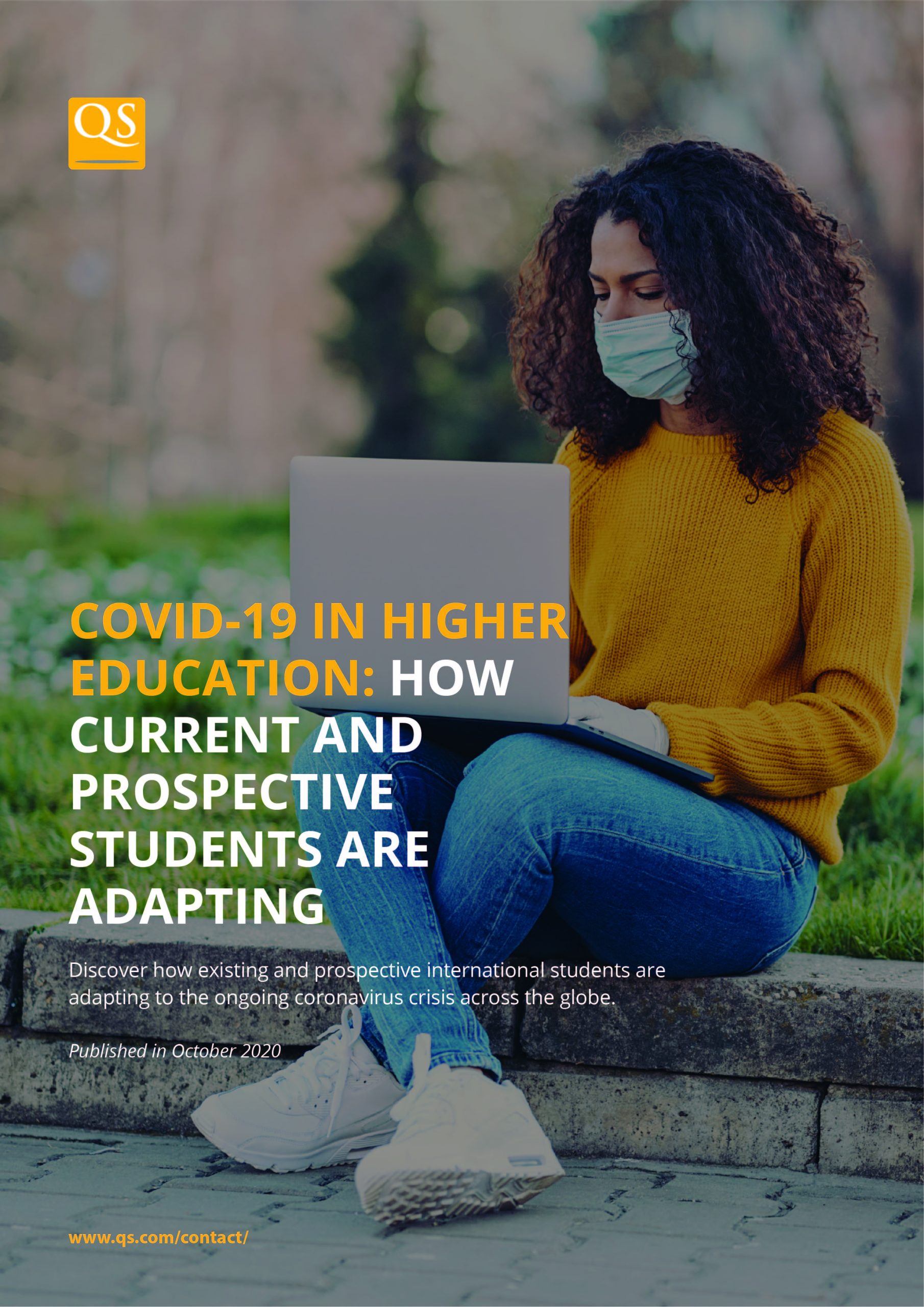 The COVID-19 crisis has significantly impacted existing and prospective international students across the globe, influencing how they study, where they can travel to, and how often they can travel between their university and home.  
To explore these impacts and how students have adapted, QS runs an ongoing coronavirus survey of current and prospective international students. 
This October report covers the latest findings from this survey, including:  
Where current students are studying right now and what that looks like

 

What measures current students are being asked to take to limit the spread of the coronavirus

 

How effectively universities are handling the crisis, from the perspectives of both current students and prospective students

 

How prospective international students are adapting their application journey

 
Please fill out the short form to download your free copy of the report now.