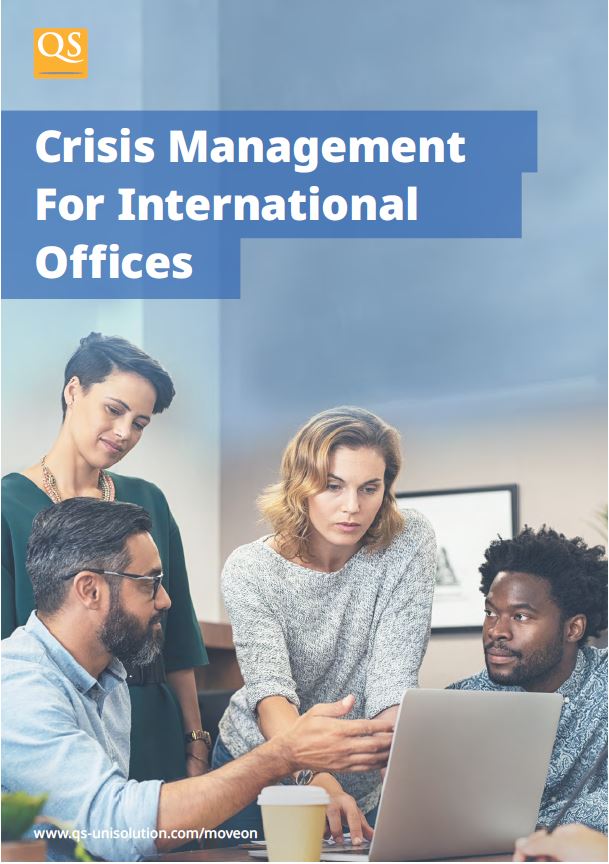 Managing the impacts and potential risks of a crisis is at the forefront of many international officers' minds.
The coronavirus outbreak has already affected more than 130 countries and impacted over 80% of the world's student population.
Unquestionably, the pandemic continues to challenge many aspects of international higher education and the scope and scale of this crisis means that many institutions are attempting to mitigate the consequences and find new ways to adapt.
In this white paper, we explore how your international office can manage mobilities and international partnerships more efficiently during a time like this, including:
What constitutes a crisis?
The COVID-19 crisis
Implications on international mobilities and partnerships
Managing mobilities more efficiently during a crisis
Maximizing the value of international partnerships
How to respond during a crisis and beyond
If you would like to learn more, please fill out the short form and download your free copy of the white paper now.