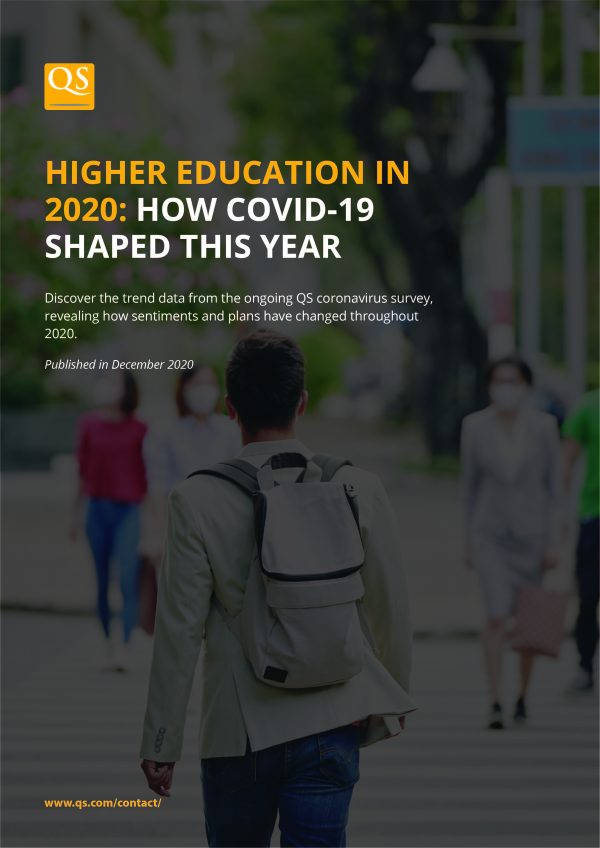 COVID-19 has dramatically reshaped how higher education is delivered in 2020.  
To understand how these ripple effects have impacted current and prospective international students, QS has conducted an ongoing coronavirus survey. 
In our final reporting of these survey findings for this year, we hope to provide higher education institutions with the insights they need for 2021.  
This report will cover a range of areas affecting higher education, including:  
How has the educational experience changed over 2020? 

 

How have attitudes towards online learning shifted over 2020?

 

How have international students changed their plans in 2020 due to COVID-19?

 
What communications were international students seeking from institutions in 2020? 

 

How has the recruitment journey changed for prospective international students?

 
Please fill out the short form to download your free copy of the report.