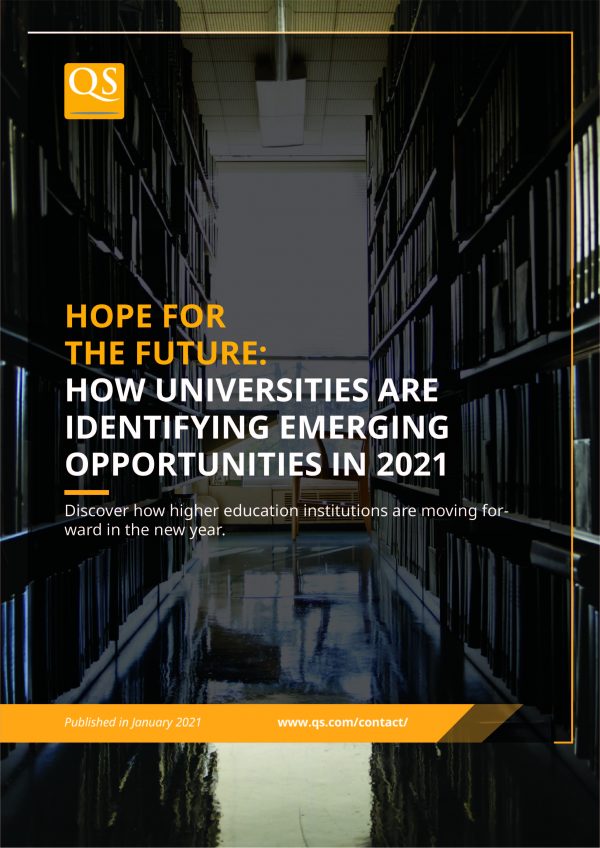 Universities and higher education professionals are facing increasingly complex challenges related to the coronavirus crisis as we start 2021.  
However, recent QS survey analysis reveals that university professionals are feeling hopeful and cautiously optimistic about changes within the higher education sector in the new year.  
In this first QS report of 2021, we will cover the key findings from our ongoing coronavirus survey of higher education professionals, including:  
How do universities feel about their recruitment prospects in 2021?

 

How did universities see recruitment shift in 2020 due to the coronavirus crisis?

 

What incentives are universities offering to encourage admissions? 

 

How will the introduction of a coronavirus vaccine affect higher education in 2021?

 

What measures are universities implementing to control the spread of the coronavirus?

 
Fill out the short form to download your free copy of the report today.