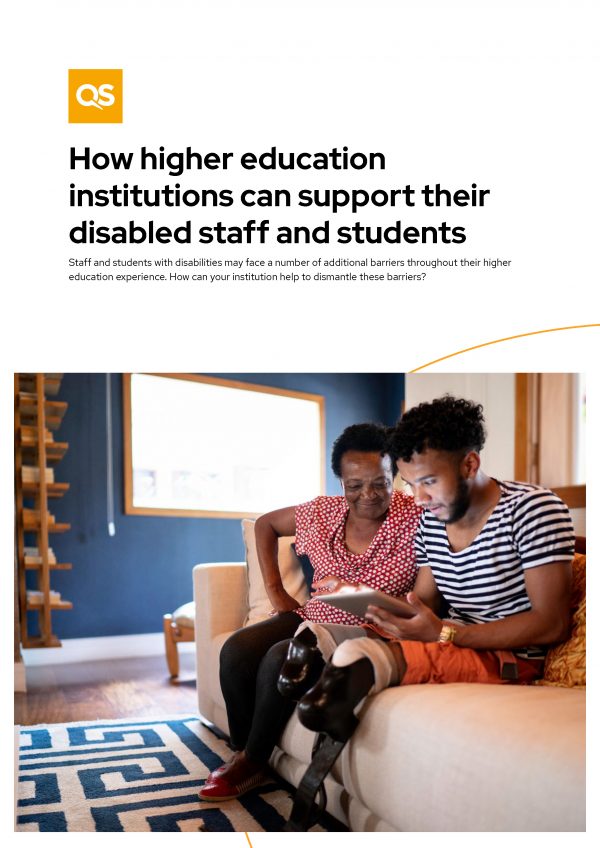 In this report, QS asks higher education institutions to consider the following:
Are you aware of the challenges facing disabled staff and students at your institution?
Does your institution have disability representation in leadership and decision-making roles?
Have you acknowledged how the coronavirus pandemic has impacted the lives of staff and students with disabilities?
Is your institution working on a plan to dismantle the barriers facing its disabled staff and students?
How can your institution ensure the longevity of its work to create a fair and accessible higher education experience for its disabled staff and students both during and after the coronavirus crisis?
Students and staff with disabilities are likely to face more barriers along their higher education journey than those without disabilities. Institutions must reflect on how they can better meet the varied needs of their disabled staff and students to improve their university experience.
To learn more about how to address the barriers facing disabled staff and students in higher education, please fill out the short form to download your free copy of the report now.