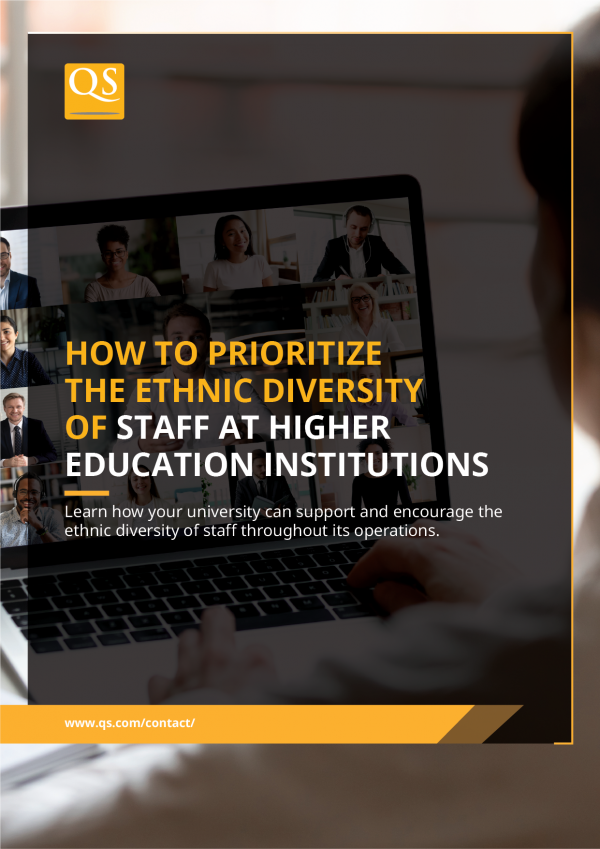 In this report, QS asks higher education institutions to consider some crucial questions: 
When it comes to ethnic diversity, does your institution take account of and value the differences of your staff and students?

 
Does your institution prioritize the development and advancement of ethnic diversity in its staff cohort?

 

What ethnic diversity goals and plans does your institution have for one year, five years, and 10 years from now?

 

How does your institution support these staff members,

 encourage 

their development and advancement, and listen to their concerns?  

 
Higher education institutions have a responsibility to explore and examine the answers to these questions and take proactive steps to ensure representation and inclusion are core tenets of their operations. 
To learn more about why your institution must prioritize the ethnic diversity of its staff, please fill out the short form to download your free copy of the report now.