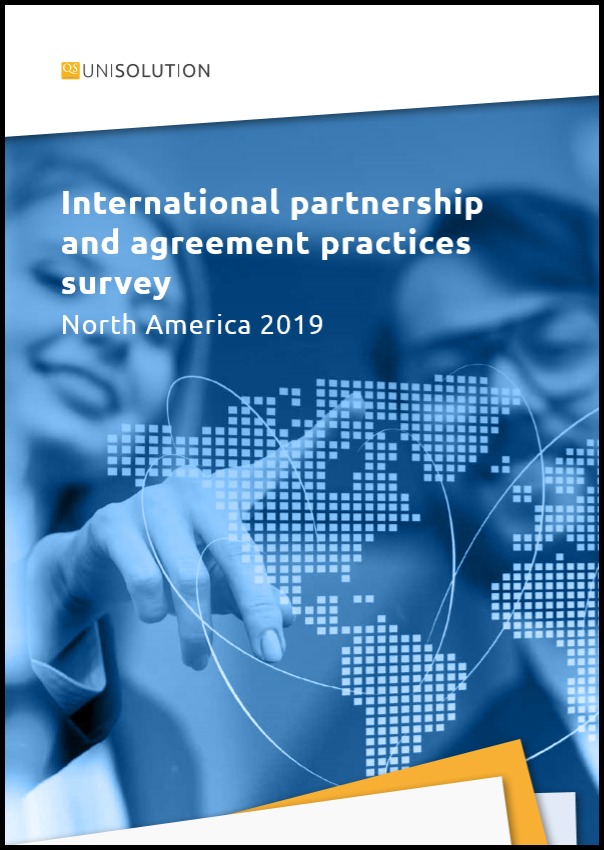 Originally conceived in 2015, this third edition of the International Partnership and Agreement Practices Survey continues to explore how universities in North America are evolving their international reach and capabilities.
This QS survey has revealed that less than half of North American universities have an official internationalization strategy, a significant drop compared to 2017 when 72% had a strategy.
This white paper will delve into the internationalization strategies of leading North American institutions, including:
How they dedicate staff to partnerships management,
The number of international partnerships they work with,
The biggest internationalization challenges they face
Fill out the short form to download your free copy of this white paper.